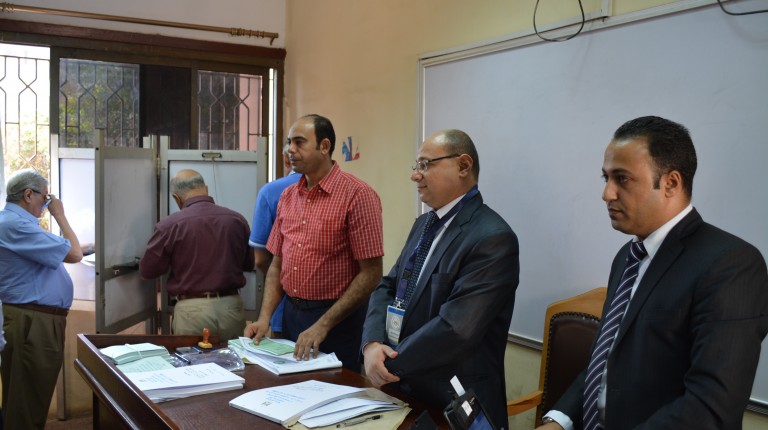 Minister of Trade and Industry Tarek Kabil held an extensive meeting on Wednesday with a delegation from Swiss company ABB with the aim of showcasing the existing projects of the company in the Egyptian market and the opportunities for more cooperation between the ministry and the company in the industrial sector over the upcoming few months.
During his meeting with Kabil, Chun-Yuan Gu, ABB's president for Asia, the Middle East, and Africa (AMEA), said that the company is already present with major renewable energy projects in Asia and Europe in addition to a number of countries in the Middle East. He said the company is really looking forward to increasing its work in the Egyptian market to enhance the efficiency of energy for industrial projects with the goal of saving more energy and increasing the competitiveness of Egyptian products in the local and global markets.
In terms of future cooperation between the ministry and the ABB, the Minister of Trade and Industry suggested benefitting from the company's experience in technical and vocational training through allocating one of the training centres affiliated to the ministry to the company so that it would implement permanent training programmes in the different industrial fields to help large groups of trained workers meet the needs of the local industry.
The minister also added that the expertise of the company in the field of holding studies about saving energy could be greatly beneficial to the Egyptian industrial sector and to micro-, small-, and medium-sized enterprises. The company's expertise can be utilised through holding workshops and forums to raise awareness about improving the efficiency of energy in local industries, according to Kabil, who also pointed out that Egypt aims to increase the use of renewable energy so that it would represent 20% of the total energy used by 2020 and 35% by 2030.
Gu pointed out that the company uses 40-50% from local products for its projects and produces engines that consume 30-40% less energy than usual.