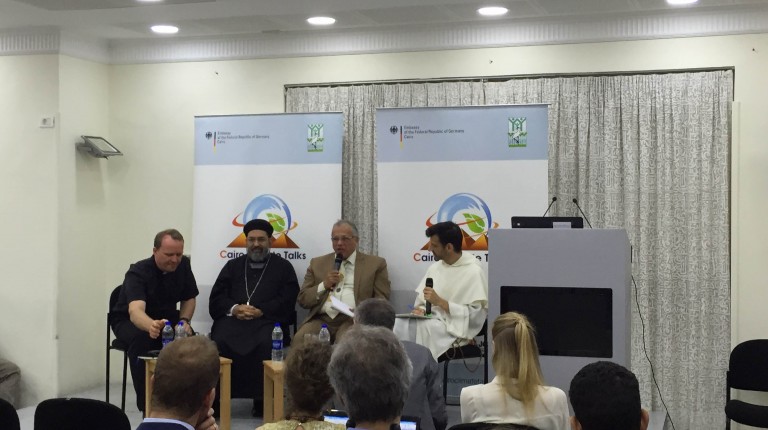 The executive committee of the Tahya Misr Fund was held in the presence of Minister of Investment and International Cooperation and Chairperson of the executive committee of the fund Sahar Nasr; Major General Mohamed Amin Ibrahim, the treasurer of the fund; and Mohamed Ashmawy, the executive director of the fund. The meeting was attended by Major General Atef Abdel Hamid, governor of Cairo, and Ahmed Darwish, deputy minister of housing for slum affairs, to present the developments of Al Asmarat project.
Nasr explained that the Ministry of Investment and International Cooperation had agreed with the Islamic Development Bank (IDB) to support the Tahya Misr by granting it 60,000 livestock. In this context, the meeting discussed the mechanism of distributing them to the most needy areas of priority, especially in Upper Egypt.
During the meeting, they reviewed the development of slums in Cairo governorate to accommodate citizens in 10,980 housing units located in Al Asmarat 1 and 2. The report included the evacuation of a number of slums in the Ezbet Al Arab area West of Nasr City, north of El Herafyeen in Manshaet Nasser district, and the two regions of Qalet Al Kabsh and Al-Mawari in Sayeda Zeinab district, Arab Al-yasar area in Al-Khalifa district, Stable Antar area on Al-Haggana Street, and Dar Al Salam area in the southern region and exploitation of these lands to in different services.
The meeting discussed a report on the operational position of the Asmarat 3 project. The governor of Cairo explained that they are carrying out procedures to complete the Asmarat 3 project according to a timetable set for it.
The governor of Cairo said there is a plan to completely settle the Asmarat neighbourhood by the end of 2018. He pointed out that there is an increase in the percentage of residents in Asmarat paying rent. He explained that Asmarat 2 includes a number of shops in order to contribute to providing job opportunities for young people in this area. In this context, Nasr stressed the importance of achieving sustainability in the Asmarat project and the work of an integrated fabric that integrates the inhabitants of informal settlements in the community, thus contributing to the improvement of their living socially and culturally, taking advantage of the experiences of successful countries in the experience of slum development.
The committee discussed the executive position of the project to develop and raise the efficiency of sewage networks and agricultural irrigation for the governorates of Alexandria and Beheira, in the presence of representatives of the Ministry of Irrigation, which is supported by the fund with $1bn.