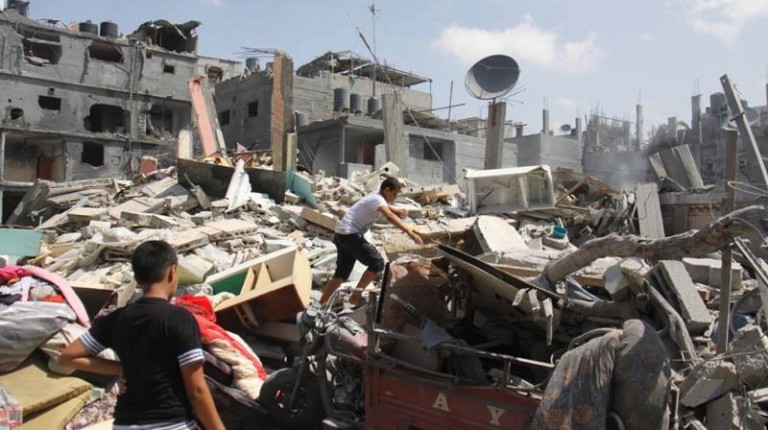 Egypt's Minister of Foreign Affairs Sameh Shoukry met Tuesday Greek Prime Minister Alexis Tsipras on the sidelines of his participation in the second International Conference on Religious and Cultural Pluralism and Peaceful Coexistence in the Middle East, Ministry of Foreign Affairs spokesperson Ahmed Abou Zaid said in a statement.
Shoukry briefed Tsipras on the updates of the situation in the region and Egypt's evaluation of the situation in Syria, Libya, Yemen, and Iraq, as well as the Egyptian efforts to achieve Palestinian reconciliation.
The Egyptian minister stressed Egypt's keenness on developing its relations with Greece. He also discussed the trilateral cooperation method between Egypt, Greece, and Cyprus and preparations for the trilateral summit in November.
Tsipras praised the Egyptian efforts and mediation and its balanced stances towards the crises of the region. He asserted that his country is keen on boosting cooperation and coordination with Egypt to achieve security and stability in the eastern Mediterranean region, according to the statement.
The Greek prime minister also offered his condolences to Egypt for the deadly terror attack that targeted Egyptian police on Al-Wahat Road last month, expressing his country's support for Egypt in its war against terrorism.
Shoukry also met with his Greek counterpart Nikos Kotzias, praising the Greek role in supporting the Egyptian candidate for UNESCO. The two ministers discussed boosting bilateral relations, especially in confronting terrorism and illegal immigration. During the meeting, Shoukry informed his counterpart of Egypt's view regarding the situation in Libya and Syria.
Meanwhile, Egyptian air and naval forces arrived on Wednesday to Greece to take part in the joint military exercise with the Greek air and naval forces, dubbed "Medusa 5", in the Mediterranean Sea.
The Egyptian army participates in the exercise with some new weapons, such as the Mistral-class Landing Helicopter Dock, named Anwar Al-Sadat, submarine 41, and F-16 fighter jets.
The exercise includes several activities in the context of the plan of joint exercises between the Egyptian armed forces and friendly countries to exchange expertise and raise the efficiency of the forces participating in these exercises, the statement read.
In August, Egypt and Greece held their second joint exercise, while the first exercise was held in 2015.