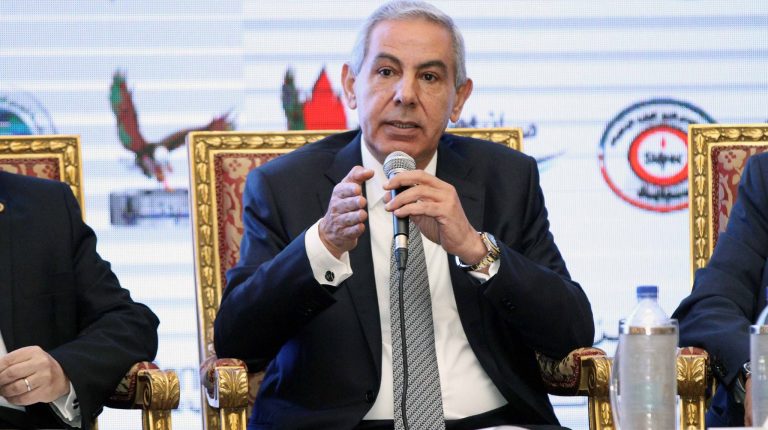 Trade and Industry Minister Tarek Kabil said that currency flotation has resulted in increasing exports by $2bn, while imports have decreased by almost $11bn.
Kabil, who was speaking on the sidelines of the Akhbar Al Youm economic conference, confirmed that Egyptian products are getting more attention from international consumers due their lower prices and high quality.
Egypt's imports during the first nine months of this year have decreased by 20% to hit $39.88bn compared to $49.74bn during the same period last year, Kabil added
Egypt's exports hit $5.1bn in the second quarter of the 2016/2017 fiscal year (FY) up from $4.3bn over the same period in the previous year, he said.
Egypt's exports to European and Arab countries amounted to $1.5bn and $1.7bn, respectively, in the last quarter of the previous FY.
US-imported products from Egypt reached $356.6m in the same period, the statement added.
According to Kabil, the trade deficit during the first nine months of 2017 has declined by 33% compared to the same period in 2016.
The deficit stood at $23.39bn during the first nine months of the current year, compared with $34.86bn in the corresponding period of 2016, he revealed.
Kabil also said that Egypt's non-petroleum exports have tangibly risen from January to September 2017, compared to the same period last year, reaching $16.49bn, an increase of 11%.
Kabil pointed out that trade balance in 2015 was the worst ever for the country ahead of the currency flotation.
Commenting on the new industrial zone, Kabil said that the first industrial investment area in Egypt is an attempt to improve the country's ailing economy and attract more investments.
"The new industrial zones [across the country] will help obtain more foreign investment," he explained.
"The map includes 4,136 investment opportunities in eight industrial sectors," Kabil added.
The zone covers engineering, chemical and textile industries, he pointed out.
Kabil said that "the project is the first of its kind in Egypt, and it will strengthen the industrial sectors and limit the markets gaps, ration imports, as well as increase the added value of local products."
Around 200 engineers and technicians conducted inspection tours of more than 100 industrial areas nationwide to collect data, he pointed out.
Kabil also noted that the new area will boost small and medium-sized enterprises (SMEs).
The Ministry of Trade and Industry launched in 2016 a strategy for industrial development that aims to introduce new methods and plans to upgrade trade and SMEs to boost the industrial growth rate to 8% and increase the industrial sector's contribution to the gross domestic product from 17.7% to 21%, he added.
The strategy would also work to increase the contribution of SMEs to the GDP to 10%, reduce the deficit in the trade balance by 50%, and provide 3 million job opportunities, Kabil noted.