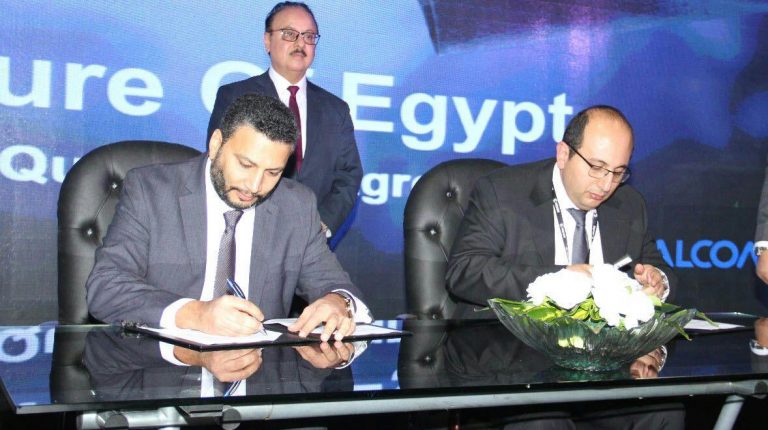 Yasser El Kady, minister of communications and information technology, has signed an agreement between Qualcomm and Sico Egypt. The objective of this cooperation is to provide Sico with the latest technologies of the American company, granting the former the right to use the technology while protecting the former's intellectual property rights.
This came on the sidelines of the second day of Cairo ICT 2017, held under the auspices of President Abdel Fattah Al-Sisi from 3-6 December.
During the opening of the 21st session of Cairo ICT yesterday, El Kady presented to President Al-Sisi the first mobile phone manufactured in Egypt, made by Sico, located in New Assiut's Technology Park.
In the same context, Gehad Serag, Qualcomm chairperson for the Middle East, Africa, and Eastern Europe, confirmed that this agreement reflects the company's faith in the future of global telecommunications equipment and the mobile phone industry in Egypt, adding that the new factory has the opportunity to provide exports to other countries in the African region.
Furthermore, Sico Chairperson Mohamed Salem said that this agreement grants the new factory the right to deal with all the working groups of telecom operators in the Egyptian market, in addition to exporting to various countries of the world. It will also allow the company to expand its products, he further said.
The agreement was signed by Mohamed Salem, representing Sico, and Moheb Ramses, Qualcomm general manager for North Africa.