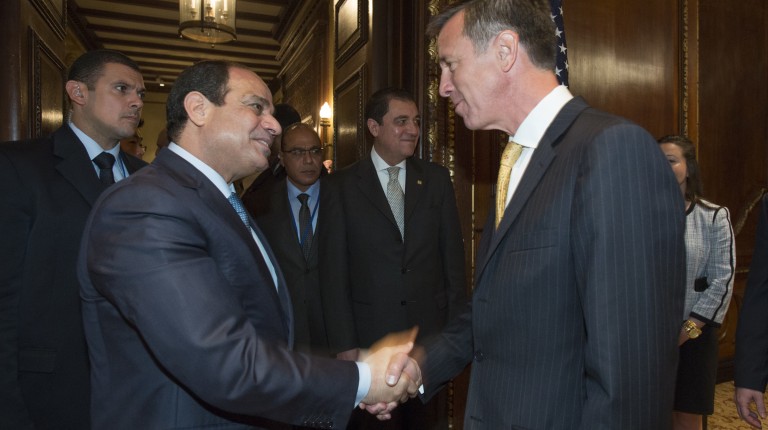 The League of Arab States warned US President Donald Trump of the impacts of his move to recognise Jerusalem as the capital of Israel, before his declaration, said the League of Arab States spokesperson Mahmoud Afifi said on Saturday.
In a phone call to a private TV station, Afifi added that the meeting of the Arab ministers of foreign affairs on Saturday represents the official Arab reaction and discusses a "road map" for dealing with the decision.
On Wednesday, Trump recognised Jerusalem as the capital of Israel and ordered beginning the process for the US embassy to be moved from Tel Aviv to the city.
In response to the US declaration, President of the Palestinian Authority Mahmoud Abbas said in a statement that the United States is no longer eligible to mediate in the peace process between the Palestinians and Israelis.
In Egypt, the Grand Imam of Al-Azhar Ahmed Al-Tayeb cancelled a meeting with US Vice President Mike Pence, which was supposed to be held in Cairo on 20 December during Pence's visit to the Middle East. Al-Tayeb said that he would not sit with those who forge history and steal people's rights.
The Coptic Orthodox Church, in a statement on Saturday, apologised, saying it would not welcome Pence during his visit, due to the recent decision regarding Jerusalem which "did not consider feelings of Arab peoples" and came at an "inappropriate" time.
During an urgent meeting of the United Nations Security Council on Friday to discuss Trump's decision, the UN and several countries strongly condemned the move and any changes to the international status of Jerusalem.
Among the UN Security council's 15 member states, eight countries called for the meeting amid international concerns and Islamic-Arabic anger. The eight countries included Egypt, Senegal, Italy, Sweden, France, the United Kingdom, Uruguay, and Bolivia.