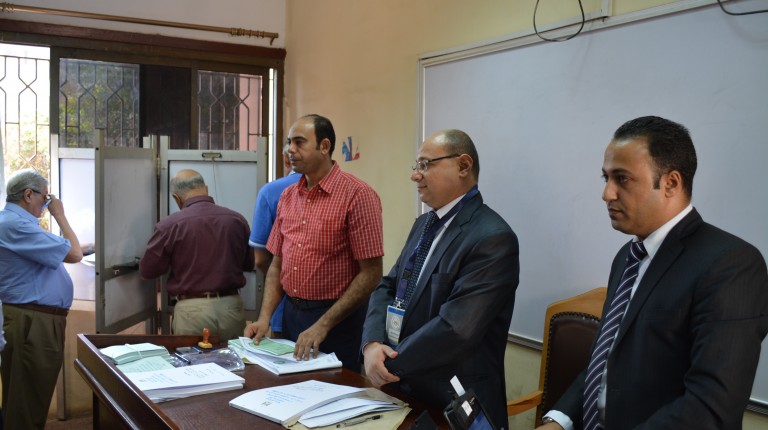 The Eleventh World Trade Organisation (WTO) Ministerial Conference is being held amid very complex circumstances, as WTO negotiations have undergone many rapid changes over the past few weeks, leading to a widening gap between the positions of developed, developing, and less developed countries, which hinders reaching consensus on any negotiating tracks in the WTO, according to Egyptian Minister of Trade and Industry Tarek Kabil.
The minister added that the gap in negotiations threaten to not reach any ministerial decisions during the conference, especially since the negotiations that took place in Geneva among the member states did not reach an agreement on a draft ministerial declaration to be issued by the conference.
He pointed out that he hoped, during the meetings, to reach consensus formulas that take into account the interests of all WTO member states.
The WTO conference takes place from 10 to 13 December in Buenos Aires, Argentina with the participation of 164 countries. The conference was inaugurated by President of Argentina Mauricio Macri and is being chaired by minister Susana Malcorra of Argentina.
Kabil is participating in the Arab Ministers of Commerce and African Group meetings, on the sidelines of the WTO Ministerial Conference.
He said, in a speech, that there is a need for full coordination between the various groups of developing countries and the Arab group to formulate a unified position for negotiating issues that concern the needs of developing and less developed countries.
"Egypt fully supports the interests and priorities of the African continent within the framework of the multilateral trading system," Kabil said.
Kabil stressed the importance of development as part of the multilateral trading system and the necessity for developed countries to implement paragraph 44 of the 2001 Doha Ministerial Declaration.
He further pointed to the importance of enacting the articles on special and differential treatment for less developed countries, including economic development, industrialisation, and structural reform in developing and less developed countries, which will contribute to enhancing their participation in the multilateral trading system.
Kabil emphasised the importance of continuing negotiations on the subjects of facilitating investment and supporting the activity of small and medium enterprises in international trade, under the umbrella of informal dialogue, so that they can be studied carefully and the framework within which they can be dealt with under the WTO can be determined.
He added that there is a need to provide political and technical support to Arab countries that are currently involved in the process of gaining WTO membership.
The Egyptian minister emphasised the need to complete the implementation of the Doha Development Agenda, before considering adding any new issues to the negotiations' agenda.
"Egypt's position on the subject of e-commerce confirms the need to complete discussions under the current work programme and not entering into new negotiations in this regard, due to the challenges facing developing countries, including Egypt. These include the areas of organisational capacity-building, skills development, consumer awareness, the development of an appropriate legislative framework, and the provision of information and statistics that explain the nature of the markets and products related to this subject," Kabil said in his speech. "Further, Egypt seeks to maintain the current work program on e-commerce and create a development agenda for this kind of trade."