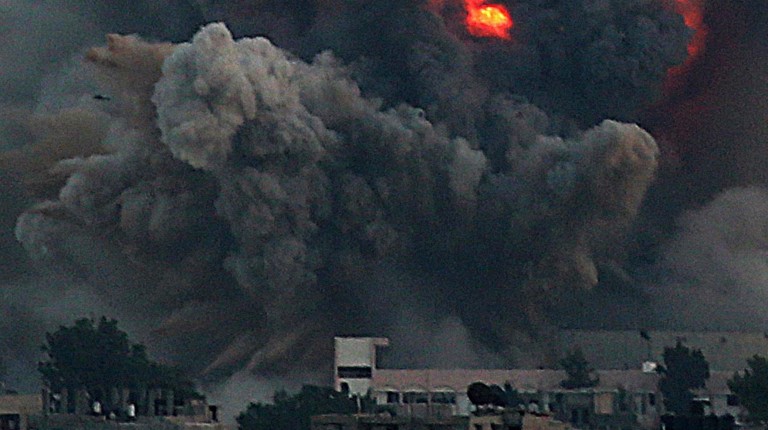 Electronic cigarettes have become a trend that spread worldwide, especially among young adults. However, though the use of electronic cigarettes is widely thought to help in ending tobacco dependence, a new study shows another view contrary to e-cigarettes' purported value as a smoking cessation tool.
According to a new University of Pittsburgh research paper published in the American Journal of Medicine, young adults who use electronic cigarettes are more than four times as likely to begin smoking tobacco cigarettes within 18 months as compared to their peers who do not vape.
The World Health Organisation estimates that tobacco kills up to one half of its regular users via cardiovascular disease, lung and other types of cancer, in addition to respiratory illnesses.
Researchers believe that e-cigarettes are serving as a gateway to traditional smoking. The study is the first US nationally representative survey that followed for more than a year people aged 18 to 30 years old who were initially non-smokers.
To do so, the researchers analysed a survey of US adults who were randomly selected in March 2013 to complete a questionnaire about their tobacco use. Eighteen months later, in October 2014, 915 participants who said they had never smoked cigarettes completed a follow-up survey.
Starting from the results of the survey, the team applied "weights" to the results by over- and under-emphasising the answers of survey participants in order to arrive at findings that would be more representative of the true make-up of the US population.
The findings of the study showed that only 14.2% of those surveyed were Hispanic, so the team over-emphasised their answers so that the weighted sample and final results were 19.7% Hispanic.
According to the results of the final weighted survey, the researchers demonstrated that 11.2% of participants—none of whom had ever smoked when they completed the initial questionnaire—had started smoking tobacco cigarettes.
Of participants who said they vaped e-cigarettes in the first questionnaire, 47.7% started smoking cigarettes 18 months later, compared to 10.2% of those who did not use e-cigarettes. Without the survey weights used to make the sample representative of the U.S. population, 37.5% of e-cigarette users started smoking cigarettes 18 months later, compared to 9% of those who did not use e-cigarettes, the study revealed.
"Early evidence on the potential value of e-cigarettes for the cessation or reduction of cigarette smoking has been mixed," said lead author Brian A. Primack, director of Pitt's Center for Research on Media, Technology and Health, and dean of Pitt's Honours College.
Primack added, "our study finds that in non-smokers, e-cigarettes make people more likely to start smoking. This supports policy and educational interventions designed to decrease the use of e-cigarettes among non-smokers, and suggest that clinicians who treat e-cigarette users should counsel them both about their potential for harm and about the high risk of transitioning to tobacco cigarettes among initial non-smokers."
Primack said that young adulthood is an important time when people establish whether they use tobacco or not. He added that more research will be needed to determine why e-cigarettes increase the risk of someone transitioning to tobacco cigarettes.
According to the lead author, several factors are likely at play, including that using e-cigarettes mimics the behaviour of smoking traditional cigarettes, the sweet vape is a gentle introduction to smoking harsher tobacco and the build up of nicotine addiction could lead e-cigarette users to seek out the higher nicotine in tobacco cigarettes.
"Those safety estimates are just that: nobody knows for sure how dangerous electronic cigarettes really are. Like tobacco products, they contain nicotine. But there is an old saying that nicotine addicts, but tar kills, while there is no carcinogenic tar—a by-product of burning tobacco and paper—in e-cigarettes," said Thomas Hartung, professor of toxicology, pharmacology, molecular microbiology, and immunology at Johns Hopkins Bloomberg School of Public Health.
Hartung added, "it is always possible that e-cigarettes could trigger lung cancer by some currently unknown process, but the disease takes many years to develop, so it is too early to know. Besides, many users combine e-cigarettes with the use of tobacco, thereby complicating the analysis."
From his point of view, however, the real danger in e-cigarettes most likely comes from flavourings and other additives, which are big unknowns. "Manufacturers use thousands of different chemicals to simulate tastes such as strawberry and cheesecake. It is no wonder that youngsters would be tempted to try them, even before trying regular cigarettes. The new US Food and Drug Administraion regulations will make it harder for those under 18 to experiment, which is a move in the right direction. Because the rules do not restrict chemical additives—which have been ruled safe for eating but not for inhaling—however, they do not go far enough," said Hartung.