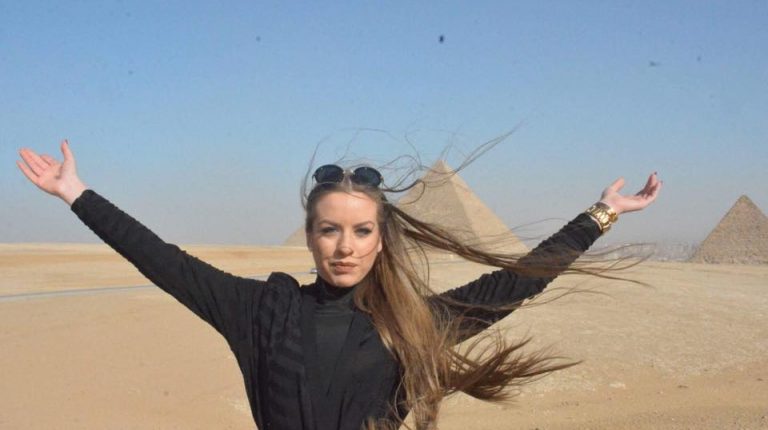 With the aim of promoting tourism, Miss Greece 2017, Maria Psilou, visited the Giza pyramid complex on Tuesday, accompanied by Miss Egypt Farah Shaaban, according to a press release published by the Ministry of Antiquities' official Facebook page.
By visiting the world wonder, Psilou achieved one of her lifetime dreams—seeing the pyramids from the inside.
Ashraf Mohey, general manager of the pyramids area, welcomed Psilou and Shaaban and took them on a tour of the complex, where they visited the Great Pyramid, the Sphinx, and the rest of the pyramid complex.
Psilou expressed her happiness at achieving her lifelong dream, stating that she has always been passionate about the ancient Egyptian civilisation.