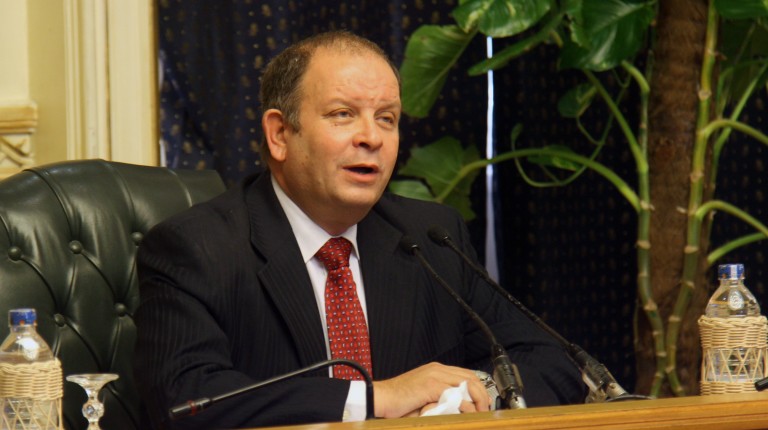 Telecom Egypt (TE) approved its budget for the fiscal year 2018, targeting total revenue growth in the range of high single-digit to low double-digits, the company said in a statement.
The telecommunications firm seeks an earnings before interest, taxes, depreciation, and amortisation (EBITDA) margin in the mid to high twenties, TE highlighted.
The company also targets a capital expenditure (CAPEX) to sales ratio of 30%, according to the statement.
"We are pleased to communicate next year's guidance to the investment community as our business continues to deliver strong growth in a globally almost muted telecom market. Our investment in our network over the past four years is the key pillar that will drive growth in 2018," the company's CEO said.
Ahmed El Beheiry added, "in spite of the startup nature of our mobile business, the growth stemming from the very promising and young data market as well as the optimisation initiatives that we are undertaking across the organisation are expected to help us to continue posting strong operational margins, while we are still investing in our mobile infrastructure."
TE last reported a net profit of EGP 1.008bn in the third quarter (Q3) of 2017, up from EGP 867.3m in Q3 2016.
Meanwhile, revenues increased to EGP 4.4bn in Q3 2017 from EGP 3.2bn in the prior-year period.
In a recent report issued in mid-December, Pharos Research upgraded the fair value (FV) of Telecom Egypt (TE) at EGP 15.25 per share, with an "Equal Weight" recommendation.
TE's launching of mobile services is a double-edged sword as it could negatively impact the company's financial performance, Pharos added, noting that "the roaming agreements do not allow for adequate returns, given the price cuts introduced initially by TE."
The research firm pointed out that TE plans to keep its stake in Vodafone Egypt to shield off any potential drop in profitability as it contributes heavily to the company's bottom line.
"We assume a dividend payout ratio of 40% on 2017 earnings, translating into a dividend yield of 7.3%," Pharos highlighted.
In September, TE announced launching the fourth mobile network in Egypt, "WE", to be the first fully-integrated telecom operator in the country.