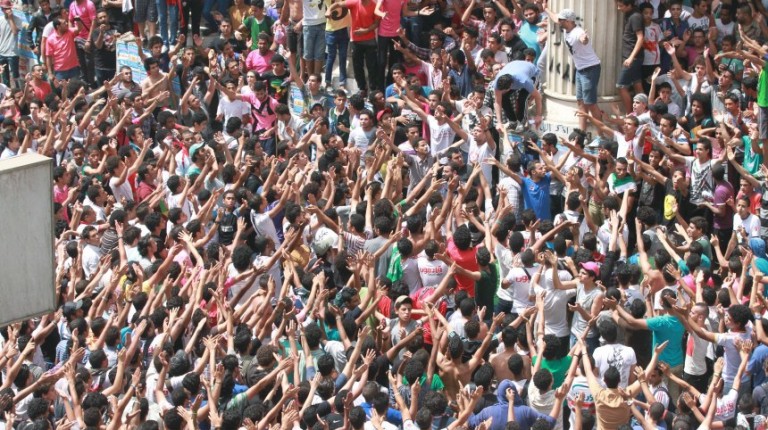 Hisham Okasha, chairperson of the National Bank of Egypt (NBE), Hisham El-Sherif, Minister of Local Development, and Misr El Kheir Chairperson Ali Gomaa signed a cooperation protocol aimed at providing job opportunities and achieving economic boom in North Sinai Governorate.
This protocol is implemented through supporting economic development projects in the town of Bir El-Abd and its surrounding villages. The supported projects operate in all sectors of economic activity, in particular agricultural projects such as livestock development projects, and industrial activity projects such as salt refineries.
According to El-Sherif, the signing of this protocol comes within the framework of efforts by the Ministry of Local Development to stimulate and encourage investments in the most underprivileged areas and implement the policy of land development for economic purposes, making it available to investors, and facilitate access to licenses, for the purpose of establishing urban complexes, through the establishment of micro, small, and medium enterprises.
According to Okasha,
the bank is focusing on transforming informal sector projects into the formal sector within the framework of an integrated work system, in cooperation with Misr El Kheir Foundation and its subsidiaries, which provides all the technical support and marketing of the products of these projects. Hence, the projects would have positive impact on the development of North Sinai and promote the area to make it attractive for further business.
Yehia Aboul Fotouh, vice chairperson of the NBE, said that the protocol confirms the role of NBE in supporting and financing SMEs in all economic activities in Bir El-Abd and the surrounding area.
Henoted that NBE's direct and indirect SMEs financing portfolio reached EGP 40bn, which was granted to some 59,000 projects. He added that the bank targets increasing the funding to EGP 100bn.
According to Gomaa, Misr Al Kheir Foundation and its subsidiaries are constantly striving to raise the standard of living of Egyptian society under the slogan "Human Development is our primary mission" by creating permanent jobs and helping to establish economic projects aimed at improving the economic and social situation, with a focus on sustainability.