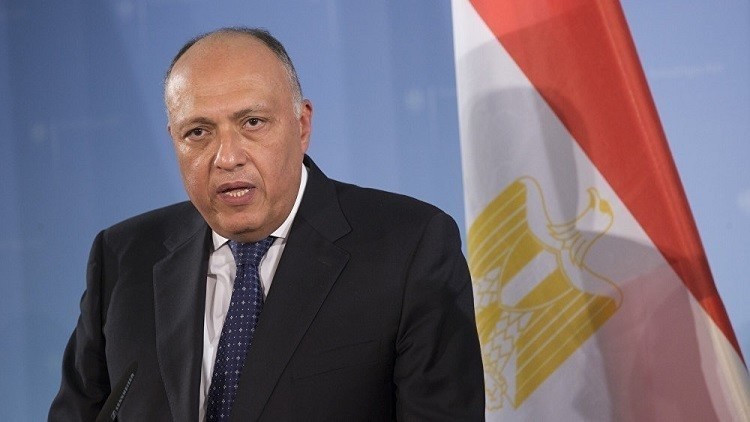 Egypt's Minister of Foreign Affairs Sameh Shoukry and his Tanzanian counterpart, Augustine Mahiga, headed on Wednesday the third session of the Joint Ministerial Committee between Egypt and Tanzania, in which they discussed bilateral cooperation and regional topics.
Shoukry asserted during a joint press conference the importance of resuming the Joint Commission with Tanzania after a long time of not being active, which is not commensurate with the strength of relations between the two countries since the time of late President Gamal Abdel Nasser.
He explained that the committee started during the past two days and resulted in exploring many prospects of cooperation, as well as signing three memorandums of understanding (MoUs) in the fields of diplomacy, tourism, and agriculture.
During the upcoming period, the two sides will work on following up the implementation of these conventions and continue political consultations, Shoukry added.
In a similar context, Shoukry said that Egypt is working to combat terrorism and intensify cooperation in all fields among African countries, stressing that Egypt, during its presidency of the African Peace and Security Council, will play a role in supporting the aspirations of the African people.
The Tanzanian minister also stressed the strong relations between the two countries in all fields, pointing out that the two countries have a history of cooperation and partnership.
The minister continued that his country is looking forward to joining Egyptian investments, and that his country is keen to transfer Egyptian industries to Tanzania, referring that Egypt is a developed country in the field of medicines. He also noted that Egypt and Tanzania have natural ties through the Nile River.