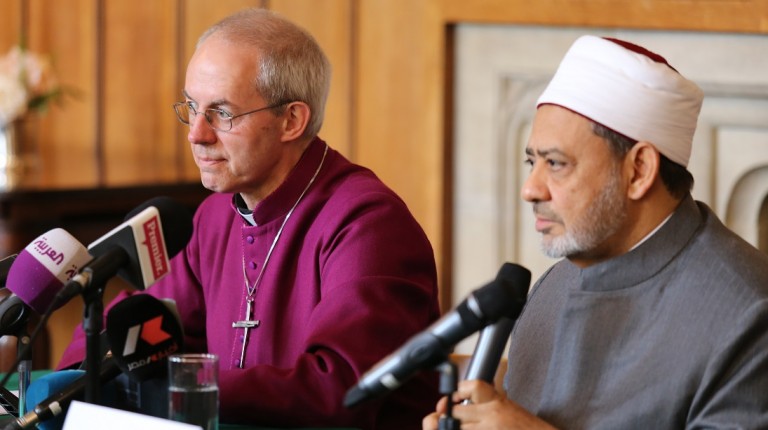 Egyptian shares are expected by analysts to keep a rally alive with foreign funds likely to increase their exposure to the market as reform plans started to pay off after years of turmoil.
"Fund managers are now looking at Egypt and coming back to the market," Ahmed Badr, MENA CEO at Renaissance Capital, told Bloomberg TV.
Badr believes that reforms are buoying the Egyptian market and that they are gaining more depth with a healthy initial public offerings (IPOs) pipeline.
Badr also does not see the rising oil prices as having a huge effect on Egypt as "reforms counter any impact of rising prices." He is also positive on the prospects of the Egyptian pound during the year.
The Egyptian Exchange (EGX) is expected to move towards 15,200 and 15,500 points, analysts told Mubasher.
Hesham Hassan, head of technical analysis at Acumen for Securities, forecasted in a research note the benchmark EGX30 to maintain its positive performance, targeting 15,200 and 15,500 points, while it has support at 15,000 and 14,700 points.
The EGX30 index closed on an up note last week, on a background of Commercial International Bank (CIB) shares surpassing EGP 77 to hover around EGP 82 and EGP 85, Hassan indicated.
EGX30 ended in a green zone last week on account of CIB and Sidi Kerir Petrochemicals (Sidpec), market analyst at Mubasher Financial Services (MFS) Shahd Raafat said.
The index is still facing key resistance at 15,000 and 15,200 points, Raafat noted.
Moreover, market analyst at Pioneers Holding Mohamed Gaballah said, in a separate note, that the EGX30 index was able to overcome a wave of profit-taking before the Orthodox Christmas holiday.
The index is still moving upwards towards 15,300 points, Gaballah highlighted, adding that the index has support at 15,060 points.
The heavyweight CIB is targeting EGP 82, and it has support at EGP 72 and EGP 77, he added, pointing out that the stock may test EGP 98 in the medium-term if it settles above EGP 82.
The small- and medium-caps EGX70 index is seeing a sideways trend between 815 and 850 points, the analyst highlighted.
EGX30 rose 3.6% in a week
Cairo's main gauge EGX30 index soared 3.16%, or 466.51 points, to 15,248 points last week, buoyed by blue-chip stocks.
Over the course of the week, the EGX30 saw trading of 837.8m shares, generating EGP 3.08bn.
On a weekly basis, the EGX's market capitalisation gained EGP 18.5bn, closing the second week of 2018 at EGP 847.1bn, compared to EGP 828.53bn a week earlier.
The EGX70 index added 2.24% to 850.94, while the EGX100 index levelled up 2.34% to 2,016 points.
The equal-weighted EGX50 index rose 4.08% to 2,673 points with a turnover of EGP 3.9bn.
Meanwhile, CIB stock grew 5.68% to EGP 79.94, after 6.16m shares were exchanged, with a liquidity of EGP 489.5m in a week.
Egyptian investors were net sellers with EGP 1bn, while foreign and Arab investors were buyers with EGP 876m and EGP 125m, respectively.
Commenting on EGX's weekly performance, head of technical analysis at Roots Stock Brokerage House Sameh Gharib said in a note that the benchmark index has succeeded in rebounding this week to extend its gains and reach a record high of 15,559 points.
The EGX30 will test resistance at 15,300 points in next week's trades, the analyst added.
Meanwhile, shares in Emaar soared 4.8% over the week after the company announced signing two construction contracts worth EGP 2bn with Arabian Construction Company and Orascom Construction (OC) to implement phase one of the Marassi Marina project.
The agreement, signed with Arabian Construction, includes the execution of the first phase of Marina's fully furnished apartments over a total area of 95,000 sqm, Emaar Misr highlighted in a statement on Wednesday.
The project will cover the delivery of 826 fully furnished apartments, as well as entertainment and commercial services spanning 4,500 sqm, the company said, pointing out that this project is set to be completed by 2020.
The Marina Basin is expected to be completed by 2020, according to the statement.
On another note, heavyweight Palm Hills gained 4.8% over the week, after the UAE's Union Properties announced that its wholly-owned subsidiary, UPP Capital, has bought a 5.68% stake in the Egyptian real estate company.