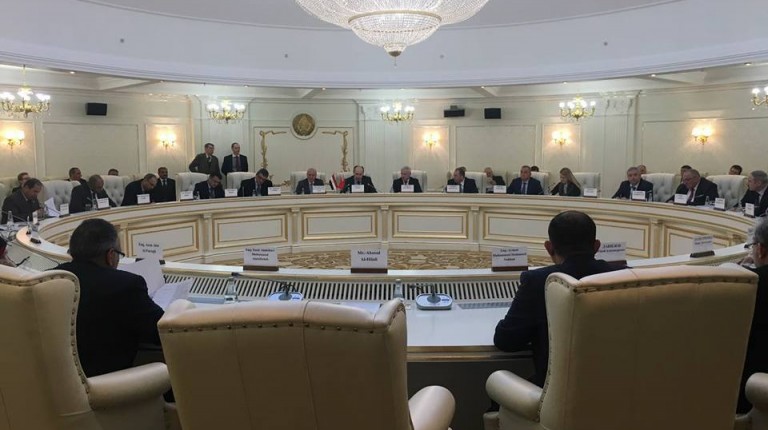 Sahar Nasr, minister of investment and international cooperation, announced that new investments in Egypt increased by 20.8% in January compared to January 2017, to reach EGP 5.2bn, while issued capital increased by 62.3% compared to January 2017 to reach EGP 4.2bn.
This is according to the January 2018 issue of the monthly bulletin published on the ministry's website.
The minister said that the capital paid to the companies that were established during January 2018 increased by 56.7%, compared to January 2017, reaching EGP 1.08bn.
Meanwhile, the paid-up capital of companies that witnessed expansion also increased in January 2018 by 13.8% compared to January 2017, reaching EGP 4.1bn, according to Nasr.
"January 2018 witnessed a 9.3% increase in the total number of companies compared to January 2017," Nasr said.
She explained that the newly established companies and company expansions amounted to 1,780 companies in January 2018, of which 1,593 companies were newly established ones and 187 companies saw expansions, compared to 1,628 companies established in January 2017.
Nasr said that the first quarter (Q1) of the current fiscal year (FY) 2017/2018 witnessed an increase in the volume of private investments by 15.2% compared to Q1 last year, to reach EGP 78.1bn.
Nasr added that the total implemented investments increased by 53.1% in Q1 of the current FY to reach EGP 150bn versus EGP 98bn for Q1 last year.
The minister said that the services sector topped newly established companies by 55.8%, followed by the sectors of industry, agriculture, telecommunications, construction, and tourism.
"These new companies are expected to provide about 7,000 job opportunities," Nasr said.
Finally, the minister stressed that the total stock market transactions reached about EGP 31.6bn during January 2018 while
Egyptian trading on the Egyptian Exchange accounted for 70% of total market trading.
Meanwhile, foreign non-Arab investor trading amounted to 20.5%, while non-Egyptian Arab trading stood at 9.5%.