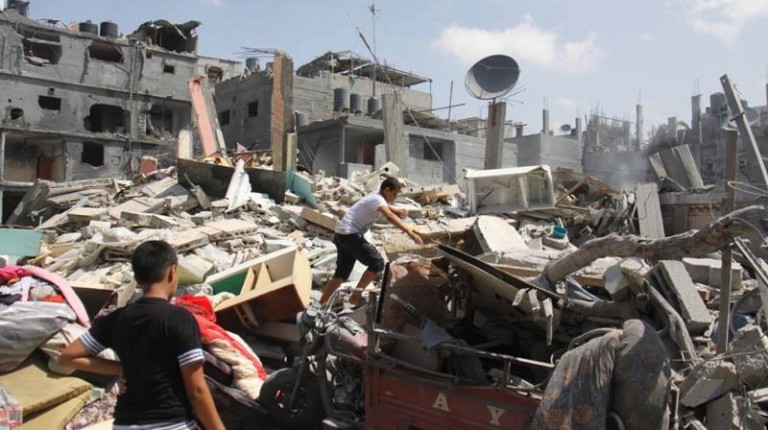 On the third day of the extensive military operation Sinai 2018, the military spokesperson announced Monday that 12 militants have been killed in action.
The statement added that air forces destroyed 60 targets after intelligence confirmed the existence of militants in the surrounding area. In the process, 20 cars, 27 motorbikes, and 30 small houses were destroyed as well as some materials used for making explosives.
In a video statement published on Friday morning titled Comprehensive Operation for Sinai 2018, military spokesperson Tamer El-Refai said, "President [Al-Sisi] assigned military leadership and the Ministry of Interior with the mission of full confrontation of terrorism and other criminal acts."
According to the spokesperson, the operation plan covers central and North Sinai and extends to other Nile Delta areas, as well as desert zones west of the Nile Valley.
Al-Sisi previously said in a Facebook post: "I am proudly following up the heroic actions of my sons from the armed forces and the police to clear the precious land of Egypt from terrorists, enemies of life…as always, long live Egypt."
In November 2017, Al-Sisi vowed to restore stability by eradicating terrorism, placing the military and police in charge of completing the task within a period of three months. This had followed a massive first-of-its-kind terror attack on a mosque in Al-Arish city, killing at least 305 citizens.
No official statement has been released citing any casualties among troops, but local media said that two personnel were killed in action.
On Sunday night, "Sinai Province", a group previously known as Ansar Beit Al-Maqdis who swore allegiance to the Islamic State group in 2014, published a propaganda video showing attacks against military vehicles in Sinai. The video vowed more attacks against the Egyptian armymilitary.