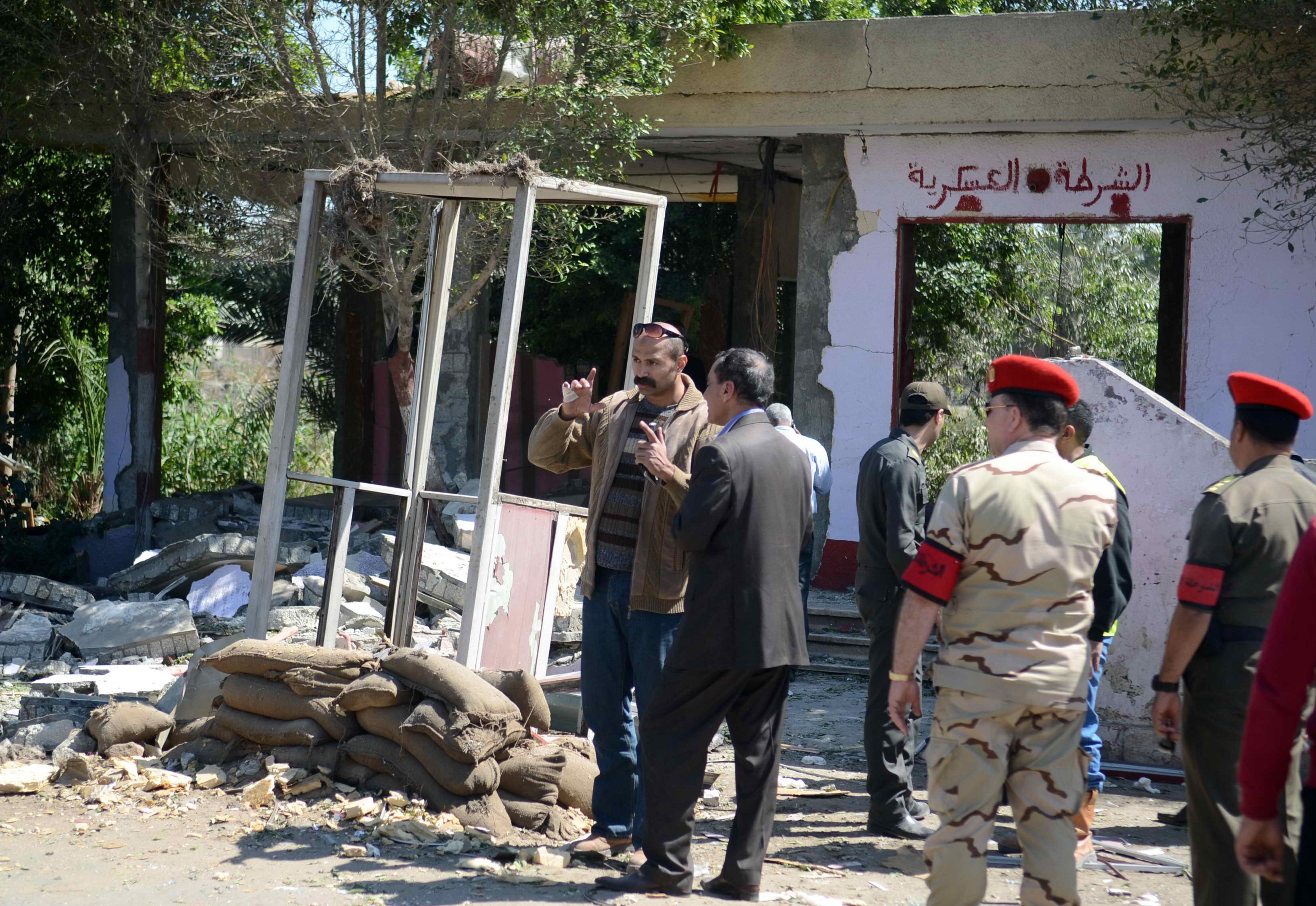 As the presidential election nears, the political scene continues to witness interesting turns of events. The past days were marked by controversy over the regime's handling of political opponents.
In Al-Shorouk, Editor-in-chief Emad El-Din Hussein commented on the arrests of former state officials Sami Anan and Hisham Geneina, and former presidential candidate Abdel Moneim Aboul Fotouh in an op-ed titled "New rules of the game."
According to him, the series of arrests, which included other lower-profile people, is a message from the regime to its political opponents that there are going to be red lines and it will not allow them any space, not even to speak to the media, especially those connected with the Muslim Brotherhood. The writer warned of violence as a result of the strict tightening of the public sphere.
For his part, Hossam Al-Sokkary wrote about a man in a wheelchair who has spent over three years in prison, being accused of protesting and terrorising citizens, despite serious physical inability and reports that he was randomly arrested in a police raid back in 2015. "I don't understand how those dealing with the case sleep at night," Al-Sokkary wrote.
Mohamed Saad Abdel Hafiz addressed the "systematic moral assassination" of the political opposition or even reformists, as he referred to "brigades" of the media being usually in charge of those campaigns. In the case of Aboul Fotouh, the journalist said he was slammed by two opposing parties: on one hand, state supporters accused him of belonging to a "terrorist" group, while the Muslim Brotherhood suggested he deserves to pay for abandoning them.
On the criminal procedures laws currently under amendment, researcher Tarek Abdel Aal called on parliament to abandon the project as it is does not guarantee fair trial for the defendant on several levels. The law has been criticised by several entities, including the Lawyers Syndicate.
In Al-Masry Al-Youm, Amr Al-Shobaky argued that Geneina was manipulated by the journalist who interviewed him and was pushed to make press statements claiming to possess documents that would incriminate the regime, as he also praised those who "bravely" mentioned his unstable health condition, writing that even if he made a mistake, he has the right to a fair trial.
A writer who goes by the name of Newton wrote about the relationship between a free country and the degree of hypocrisy of its media. To him, the regime should allow the battle between "the hypocrites" and their opponents and that whatever the results, the regime would at least be able to brag about being democratic and allowing free speech.
On free media, state-run daily Al-Ahram's editorial team wrote that all state entities "are keen on giving the media absolute freedom in covering the presidential election," to guarantee electoral fairness and transparency. Yet, the media will have to follow guidelines established by the National Press Authority on fair and accurate reporting.