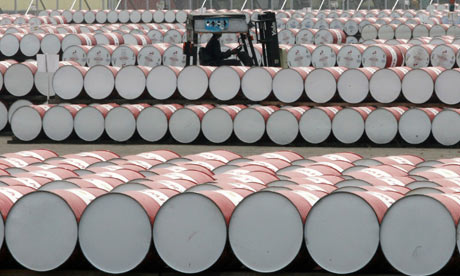 The Ministry of Petroleum and Mineral Resources targets to increase its production of crude oil by about 10,000 barrels before the end of March.
Chairperson of the Egyptian General Petroleum Corporation (EGPC) Abed Ezz El Regal told Daily News Egypt that the year 2018 will witness a gradual increase in Egypt's production of crude oil, noting that the total production will reach 661,000 barrels per day (bpd) before the end of next month, compared to 651,000 bpd in February.
He pointed out that the EGPC's plan to increase production relies on the country's recently revealed petroleum discoveries and the foreign investments hike in the development of existing oil fields located in the Gulf of Suez and the Nile Delta's concession areas.
Ezz El Regal said that the total capacity of Egyptian refineries reached 38m tonnes, and the ministry plans to increase it through the development and expansion in refinery labs, especially in Suez and Assiut.
"We are currently studying the implementation of a refinery in Assiut to provide market needs of petroleum products," Ezz El Regal said.
Due to a shortfall in oil production, Egypt has been importing crude oil shipments from Iraq recently and refining them domestically upon an agreement signed in April 2017, with a 90-day grace period.
Ezz El Regal stressed that Egypt is committed to paying its dues to the Iraqi side without delay, in accordance with the contract, which was renewed in 2018. It stipulates that Egypt will receive a total 12m barrels of crude oil from Iraq over separate periods.
He added that Egypt also receives crude oil shipments from Saudi Aramco on a regular basis, refuting any disputes between the two sides. "Achieving oil self-sufficiency is the real accomplishment, not importing," Ezz El Regal said.