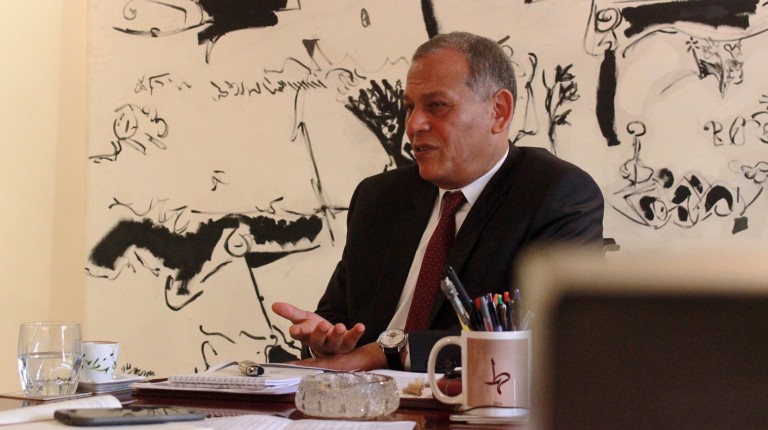 The Embassy of India in Cairo is organising the sixth edition of its "India by the Nile" festival in three Egyptian cities from 6 to 17 March, said the ambassador of India to Egypt, Sanjay Bhattacharyya, at a press conference on Sunday.
The festival will be launched in Cairo, Alexandria, and Port Said and will include various cultural activities and, for the first time, a fashion show by an Indian designer, added the ambassador.
"India by the Nile festival 2018 seeks to nourish sustainable partnerships between the artists and we are offering activities like classical dance, yoga sessions, and showcasing images of India in a photo exhibition," noted the ambassador.
An economic seminar will be organised during the festival discussing the engines of growth, development, investment and trade, said the ambassador.
"The Egyptian Ministry of Culture is keen on promoting cooperation with India in creative and new ways," said the international relations representative at the Ministry of Culture, Hisham Murad.
"We are looking forward to diversity and out-of-the-box events. That's why the festival this year will host non-traditional activities like the Indian tea seminar led by the Indian tea delegation, which includes internationally famous personalities in that field," added Murad.
2018's Indian by the Nile festival is very special because it comes in line with celebrating 70 years of the diplomatic relations between Egypt and India, said Murad.
"The festival will affect the other aspects of cooperation with India positively and I am sure that the Egyptian audience will like the activities of the festival," added Murad.
The festival is organised by the Embassy of India in Cairo in partnership with the Indian Council for Cultural Relations and the Egyptian Ministries of Culture and Tourism, said Sanjoy K Roy, the managing director of Teamwork Art, the Indian company which organises the festival.
"Egypt is one of the most important countries in which we work," added Roy, noting that his company organises around 26 festivals yearly in 42 cities in 16 countries around the world.
"The Egyptian airport is very clean and I felt warm when I arrived here," said Roy, adding that many Indians will visit Egypt in the near future.