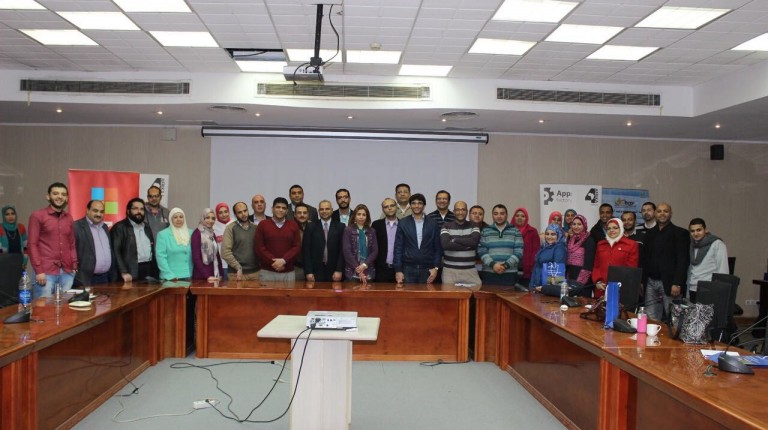 The National Bank of Egypt (NBE), Banque Misr, Banque du Caire, and the Agricultural Bank of Egypt (ABE) witnessed on Monday a flow of seasonal and temporary workers and farmers to buy the new life insurance certificates called "Aman" (Security), launched Sunday at the four state-run banks.
Hisham Okasha, chairperson of the NBE, said the Aman certificate comes within framework of the bank's keenness to implement the government's economic development plans that aim to support lower-income groups of society. The NBE is also interested in following the Central Bank of Egypt (CBE)'s tendency to boost financial inclusion in the country.
Okasha pointed out that the NBE immediately presented the Aman certificates for temporary and seasonal workers affiliated with the companies dealing with the bank, such as cleaning, security, and maintenance service workers, as well as the employees of stores and archives who do not receive social security benefits. The new certificate will also cover the bank's Employees Services Association, which includes more than 2,800 people.
Okasha added that the Employees Services Association started to issue the highest category of the Aman certificate, worth EGP 2,500, noting that the association will bear part of the certificates' value while the rest will be paid by workers in installments over 10 months. This move aims to secure a suitable income and decent living for the bank's workers.
Meanwhile, NBE Deputy Chairperson Yehia Aboul Fotouh said that Aman certificate primarily targets to provide insurance protection against accidental death, disability, and injury risks.
He added that the new certificate is offered in partnership with Misr Life Insurance with the aim of attracting new societal segments to the banking sector, noting that citizens can obtain the certificate through presenting only a copy of their national ID.
Chairperson and CEO of Banque du Caire Tarek Fayed said that the bank completed all the necessary preparations to offer the new certificate at the bank's branches nationwide.
He stressed that the new certificate will cover those who do not fall under the current social security umbrella, including temporary workers, single working mothers, farmers, and other individuals who do not have a social security coverage.
Fayed pointed out that the Aman certificate provides many benefits to the bank's clients who own microprojects—around 160,000 people—by offering insurance protection for their families.