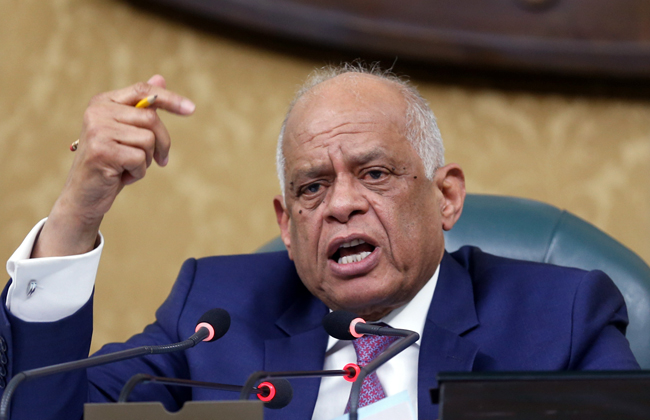 As 1,600 workers are on strike, demanding the government stop the closure of a factory of the National Cement Company, Parliament Speaker Ali Abdel Aal warned that in the "current phase the country is witnessing," no strikes or protests will be allowed, as reported by state-run media outlet Al-Ahram.
His comments came as members of the labour committee of parliament wanted permission to discuss the crisis of the National Cement Company after the government decided to close it.
Kamal Al-Maraghy, a committee member, said, "the National [Cement] Company is the only state-owned company that produces cement."
Egypt is currently undergoing a rigorous phase of privatisation, despite nationalistic statements and speeches by politicians to assert the need for national products. Earlier this week, parliament approved a decision that will allow investors to manage and administer trains and the transportation system.
Abdel Aal, a vocal supporter of the state, said that protests and strikes are an attempt to challenge the state. The head of parliament, which came to power after the mass 30 June 2013 protests, said, as quoted by Al-Ahram, "it is unacceptable to gain rights by illegal methods."
Strikes in Egypt—usually dispersed by force or by threat of suspending workers—have acted as a main source of opposition to different governments.
Meanwhile, the state and mainstream media have repeatedly called on workers to refrain from striking and to accelerate "the wheel of production." This is to achieve stability and security, the media claims, using nationalistic rhetoric to argue that striking '"would allow enemies of the state to capitalise on the opportunity."
Workers' conditions have been reported to be deteriorating, especially after a series of price hikes in the country due to the recent decisions made by the government to implement the terms of the International Monetary Fund loan.