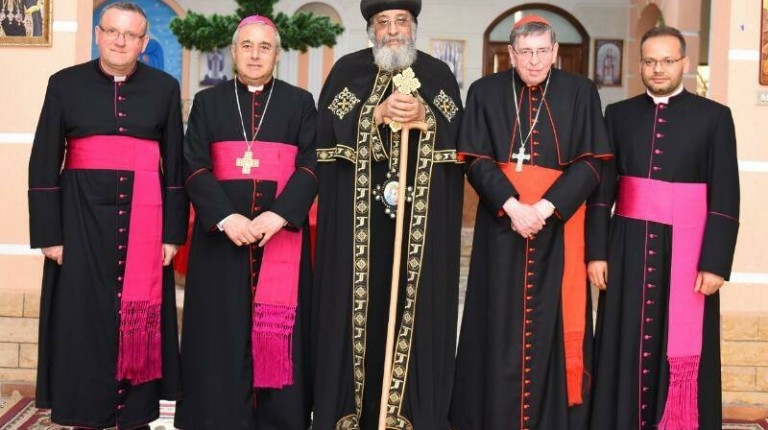 The Egyptian parliament is expected to discuss a draft law, presented by member Solaf Darwish, entailing that any person or media entity criticising the army and police can be legally persecuted and receive a prison sentence.
The pro-state member, who presented other draft laws mainly demanding more punishment for defendants and their families, said in a statement published by Al-Ahram newspaper that Egypt is fighting "terrorism on behalf of the world, and these were the words of President Abdel Fattah Al-Sisi."
She added that "when we are participating in the fight against terrorism, we have to stand behind the police and army," a statement and rhetoric often repeated and asserted in pro-state media outlets and by politicians.
Darwish said that the ongoing military activity to counter Islamist militancy is similar to the October 1973 war where Egypt crossed the Suez Canal.
Some media outlets are "turning into platforms to offend the martyrs, wounded security personnel, and their families," said Darwish, who belongs to the army-affiliated and ultra nationalist Homeland Defenders Party.
The majority of Egypt's members of the House of Representatives are vigorous supporters of all executive bodies as well as the presidency. Almost 96% of the members presented endorsements for Al-Sisi's campaign, even before he declared he will run for a second term.
Articles 1 and 2 of the draft law stipulate that any personnel or entity that publishes or helps in the publishing of material that "offends or insults" the police and army, or published news, statements, or rumours that are false or fake, will be imprisoned for three years.
The law also vowed to double prison sentence if the material is published in a newspaper.
Article 3 stipulates that even those personnel who translated or copied material that are seen to "incite or insult" security forces, will also be responsible.
Article 4 of the law stipulates that personnel who are legally allowed to arrest people will be allowed to confiscate all material where the alleged offense took place.