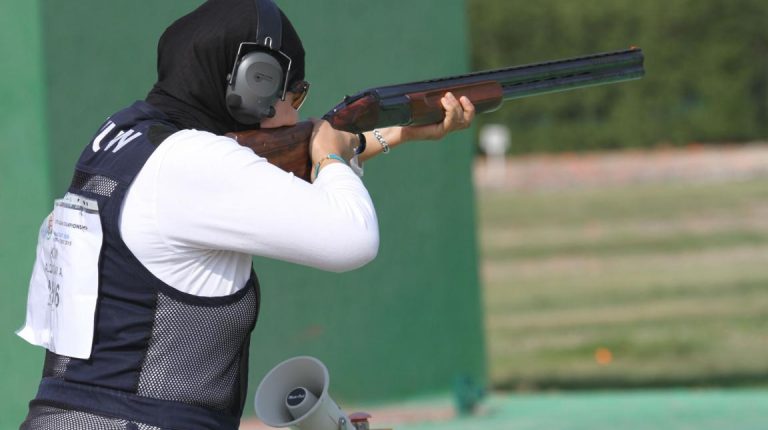 The Arab Shooting Championship for Air Guns is set to kick off on Tuesday in Sharm El-Sheikh. The championship is being held under the auspices of Egyptian Minister of Youth and Sports Khaled Abdel Aziz and is organised by the Egyptian Shooting Federation chaired by Hazem Hosny. The championship will extend through 18 March with the participation of 11 Arab countries, namely Saudi Arabia, the UAE, Bahrain, Kuwait, Iraq, Algeria, Tunisia, Lebanon, Syria, Jordan, and Oman.
This comes in the framework of Abdelaziz's keenness to make Egypt a host for Arab, African, and international sports. He expressed his pleasure at hosting the championship in the city of Sharm El-Sheikh, which reflects Egypt's strength in terms of organisational capacity for any championship held in Egypt.
He said that the championship will witness strong competition between the contending teams, in light of the advanced level of the Arab teams participating and expressed wishes that Egypt would win the gold medal.
For his part, Hazem Hosny, head of the Egyptian Shooting Federation, said that Egypt's hosting of the championship has an important touristic aspect, as it will prove that Egypt is worthy of a strong position in the field of sports tourism. "It affirms Egypt's organisational capability to host major events and send a message to everyone that Egypt is a country of safety and hosts fellow Arabs and the whole world," he added.
He added that all preparations for receiving delegations in the city of peace have been completed, and that the fields of the "youth city" in Sharm El-Sheikh were equipped to hold events, thanking the minister of youth and sports who sponsored the tournament and paid great attention to its organisation.