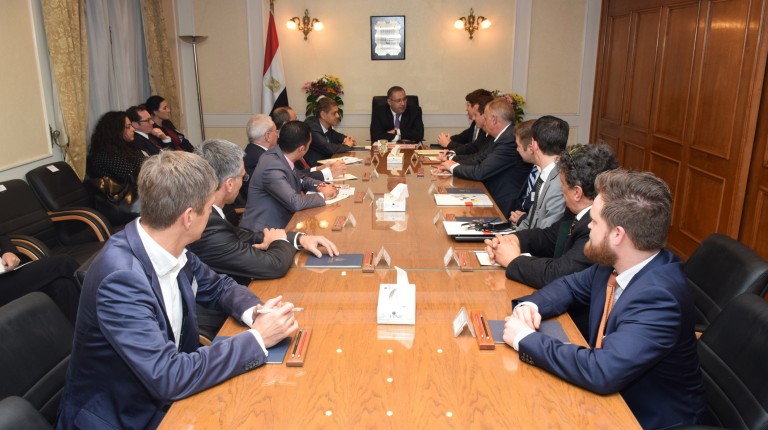 The Central Bank of Egypt (CBE) has approved the appointment of Ashraf El-Sharkawy, former public business sector minister, as chairperson of Misr Iran Development Bank (MIDB), replacing Ismail Hassan, the bank's former chairperson, according to the bank's Managing Director Amr Tantawy.
This came during a ceremony held last week by MIDB for Ismail Hassan, the former chairperson and managing director of MIDB.
The ceremony was attended by a large number of officials of the banking and financial sector, spearheaded by CBE Governor Tarek Amer; Hisham Ezz Al-Arab, head of the Federation of Egyptian Banks and chairperson of CIB; Hisham Ramez, chairperson of Arab International Bank and former CBE governor; former CBE governor Farouk El-Okda; Sahar Nasr, minister of investment and international cooperation; and a large number of banks, stock exchanges and financial institutions' officials.
For his part, Amer stressed the distinguished role played by Ismail Hassan and his love and appreciation for his great stature in the banking field.
Amr Tantawy also expressed his gratitude and appreciation to Ismail Hassan for all his efforts in serving the banking sector in all the different leadership positions he held in many banks, including his role as governor of the Central Bank of Egypt.