After the notable success his first two books, A Jar of Nutella and Europe in Embaba Local Time, achieved over the last years, writer Mahmoud Zaki has recently released his third book, Comares, which attracted attention during the Cairo International Book Fair that was held between 27 January and 10 February this year.
Coincidence played a significant role in starting his latest literary work. While roaming the Spanish streets as a tourist, Zaki witnessed street celebrations because of the National Day in Malaga and when he asked about the memory of that day, the answer was, "this is our day of freedom, this is the day we ended the Islamic occupation." This inspired him to write his first historical novel about Andalusia that was considered an important shift in his writing career.
In an exclusive interview with Daily News Egypt, Zaki highlighted the main argument his novel tries to raise, the hardships authors encounter in writing about antiquity, and future literary projects he is currently working on.
After your first two books that tackled travel literature and weight loss experiences, why did you decide to turn to writing novels? And was it an easy shift for you?
I always believe that writing is a free art that doesn't have any restrictions or chains. You should write what you feel and believe without any obligation to be under a certain genre or section. That's why my three literary works tackled three different topics. In every topic, a story full of feelings, experience, and discourse was presented.
Shifting from one type to another is not an easy process and that's why authors prefer being specialsed. However, writing a novel, I guess, is the hardest, as you need to study well for it, understand the methods of narration, the ideas of the storyline, and create events and characters which need a lot of patience and reading.
Why did you choose the historical genre for your new novel Comares? And what attracted you to writing about Al-Andalus? What is special about this era in specific?
I love history and I see it as a reflection of our lives. History is our parameter to understand the present and the future. Writing about Andalusia, and especially the beginning of the 15th century, was a great challenge as it is really close to what is happening now in the world in terms of wars, genocides, and disputes.
This period was a transitional one in human history. In few years, a lot of events took place including the fall of Islamic rule in Spain, the rise of the European Renaissance era, the discovery of the new world (America), and the discovery of the cape of good hope that changed the nature of trading routes in the world. Moreover, the rise of the great Ottoman empire and its invasion of Eastern Europe were also linked to this era.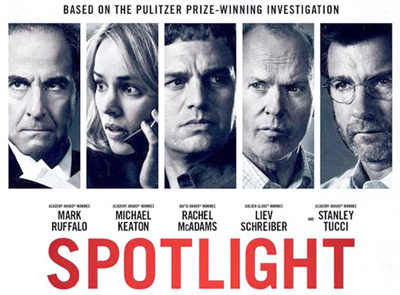 What is the main storyline of your novel? 
It revolves around a real event mentioned in history books about an agreement that took place in 1489 between the two great powers at that time, the Mamluk state in Egypt and the Ottoman Empire in Turkey, to save Granada, the last city of Islamic Andalusia. Two armies were sent to Europe; the Turkish army would fight in Italy to ban any supplies or aid from the Vatican to the Kingdom of Castile (Muslims' enemies) and the Egyptian army would go through Spain to end the Christian siege of Granada and protect the kingdom.
The story begins by sending a delegation of four members who were authorised to travel to Egypt to lead the Egyptian army. However, those armies never reached their destinations. What happened to them and why did they fail? This is what you will find in the novel!
How did you prepare for this novel? Did you read history books and did you resort to to other human/written/archived sources?
I was challenged when I decided to write a historical novel about the fall of Andalusia to illustrate something different and unique. Many authors wrote about that period and that's why I decided to study well for it by reading a lot of Arabic and English references, books, and studies. Some of those books were The State of Islam in Andalusia by Abdulla Anan, Trilogy of Granada by Radwa Ashour,The History of the Mamluk Empire by Mohamed Taqosh, The Architecture of Islam by Hassan Fathy, Othmani in History and Culture by Mohamed Harb, Spain Road to Empire by Henry Keman , Isabella of Castile by Giles Tremlett, and Tales of Alhambra by Washington Irving. Also, I had the chance to visit most of the Andalusian cities which gave me a full vision to write and describe the people and the places there.
What is the main message your novel tries to convey?
What was different about this novel is how it raises the main philosophical question of whether Andalusia had fallen or was liberated. Through the novel's chapters, I am discussing what happened from both perspectives of the Arab Muslim and the Christian Castile. How did Castile feel about Muslims, how did they see their triumph and legalise their brutality against their enemies?
The novel reflects three main controversial themes. First, the credibility of history in telling us what really happened. Second, the idea of the nation and belonging, or in other words, who really owned Spain (Muslims, Christians, or Jews). Finally, religion and how it was being used to achieve certain personal goals and aims.
In your opinion, what distinguishes historical literature from other writing genres? And did the Egyptian book market lack historical literature in the past decade? 
As I said before, history, in general, is a reflection of our lives. If we really want to predict the future and understand the reasons of what happened, we have to go through history, as humans always repeat themselves. Therefore, writing about stories and events from history in an entertaining method widens our visions and highlights the dark mysterious events in our history.
The Egyptian book market suffers from a lack of readers. Thus, as authors, we always struggle with these low readership rates.
What are your future novels or literary projects?
I am working now on a new book that consists of real short stories about mental patients with different diseases (OCD, Alzheimer's, bipolar, phobias, and schizophrenia) from a psychological perspective. How they live, suffer, and maintain. Every story is full of the suspense of being part of a very mysterious world that you have never known.