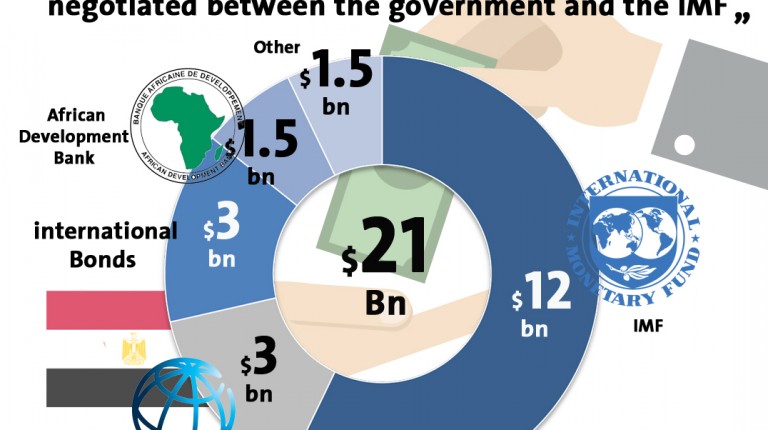 The volume of credit facilities granted by banks operating in the local market to their customers increased during from July to November 2017 by EGP 14.7bn to reach EGP 1.4412tn, according to the Central Bank of Egypt (CBE).
Credit facilities are the sum of loans granted by banks to clients, along with letters of credit and letters of guarantee granted to cover importation.
The report said that the private business sector received 61.3% of total credit facilities provided until the end of November 2017.
About 35.5% of credit facilities were granted to the industrial sector, followed by the services sector, which took 29.3%, then trade with 9.6%.
As usual, the agricultural sector received the lowest percentage of credit facilities granted by banks to different economic sectors, accounting for only 1.1% of total facilities until the end of November 2017.
The report noted that several other sectors, of which only the household sector was named, accounted for 24.5% of total credit facilities.
According to a general manager of one of the private banks operating in the local market, who spoke on condition of anonymity, the agricultural sector should rank first among the sectors financed, then industries, followed by services, trade, governmental sectors, then, finally, household.
He explained that every bank sets a list of the projects and sectors it wishes to fund, noting that public banks are more likely to diversify funds to all economic sectors, where private banks avoid funding some sectors, such as agriculture, tourism, and trade.
"The banking sector should restructure its funds in line with state objectives in the next phase, as the state is always keen to develop the agricultural sector, livestock, and fish farms, as well as the industrial sector, especially SMEs," he stressed.
Moreover, he called on banks to reduce their loans to the household, retail trade, and government sectors.