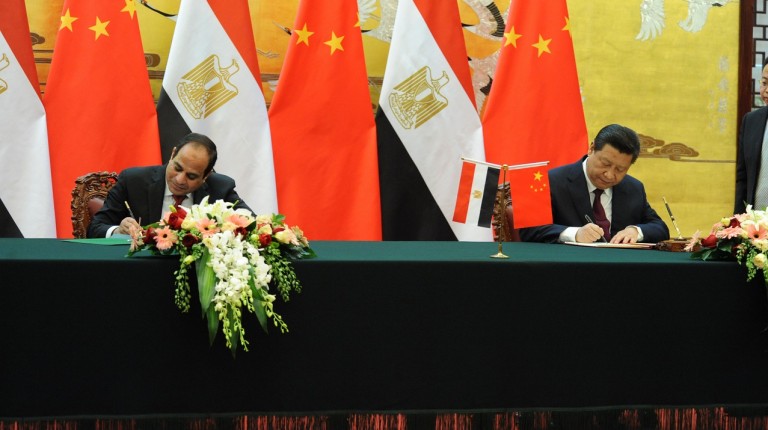 The National Bank of Egypt (NBE)'s microfinance portfolio reached EGP 3.5bn through March, according to Yehia Aboul Fotouh, NBE vice president.
Aboul Fotouh added that the funds allocated for associations and companies operating in microfinancing amounted to EGP 1.3bn out of the bank's total microfinance portfolio.
Aboul Fotouh and Nevine Gamea, director general of the Small and Medium Enterprises Development Authority (SMEDA), signed a contract worth EGP 400m last Tuesday to finance new and existing small projects in all governorates.
According to Gamea, the SMEDA has been cooperating with the NBE since 1993, concluding 144 contracts worth about EGP 14.7bn since.
Aboul Fotouh revealed that the bank's direct and indirect loans portfolio for small and medium enterprises (SMEs) reached about EGP 40bn, benefiting 59,000 customers. He pointed out that the NBE aims to increase its SME loans portfolio to EGP 100bn by 2020, giving priority to the industrial and agricultural sectors.
He added that the bank offered EGP 18bn for small and medium enterprises, benefiting about 18,000 customers within the Central Bank of Egypt (CBE)'s initiative, emphasising the bank's focus on the industrial and agricultural sectors.
Aboul Fotouh pointed out that the bank offers loans ranging between EGP 900m and 1bn for SMEs monthly, noting that these funds benefit 1,200 to 1,500 customers.
Aboul Fotouh disclosed that the NBE has doubled its maximum limit of financing informal sector projects to EGP 200,000 instead of EGP 100,000.
The CBE has launched an initiative to finance informal projects without the need for their owners to submit any official documents or financial statements for these projects.
According to Aboul Fotouh, the sector requires attention more similar to the formal sector, pointing out that the bank goes to the owners of these projects where they exist to learn about their problems, especially obtaining licenses, and works to solve them in cooperation with local governmental bodies.