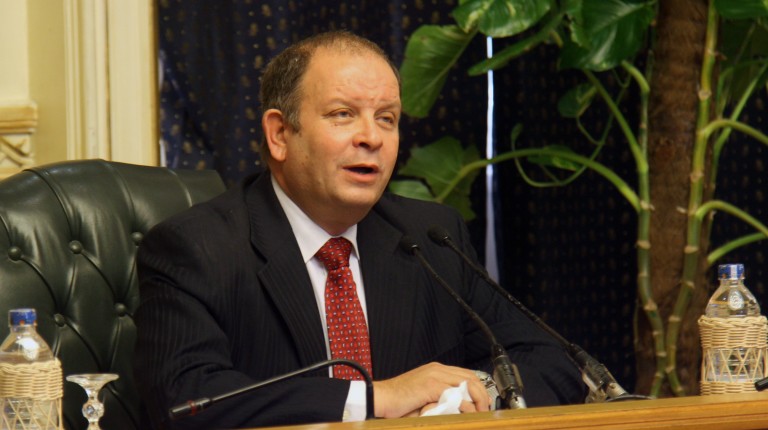 Head of parliament's committee of constitutional and legislative affairs Bahaa Abu Shoqa was officially appointed as the head of Al-Wafd Party after winning the party election on Friday.
The election took place in attendance of 2,500 members at the party's headquarters. Abu Shoqa received 1,380 votes versus 900 for his political rival, the assistant of the former head of the party, Hossam Al-Khouly.
Abu Shoqa will run the position after businessperson Al-Sayed Al-Badawi, who held the position for two terms, each four years, and is not allowed to run for a third term.
Yasser Qora, member of the supreme body of the Wafd Party, said, "Abu Shoqa is a value of great legal and political stature," in media statements following his victory.
The deputy head of Al-Wafd Party, Yasser Hassan, and member of the party Alaa Al-Shawaly were also running for the position.
Al-Badawi had previously called for an election to select a new head and prepare amendments to the executive regulations of the party.
In June 2017, Abu Shoqa had submitted his resignation due to internal disputes with some members regarding certain policies in the party, but the supreme body rejected it during a general meeting.
Al-Wafd Party is one of Egypt's oldest liberal parties, and has played a great role in the country's political history since 1984.