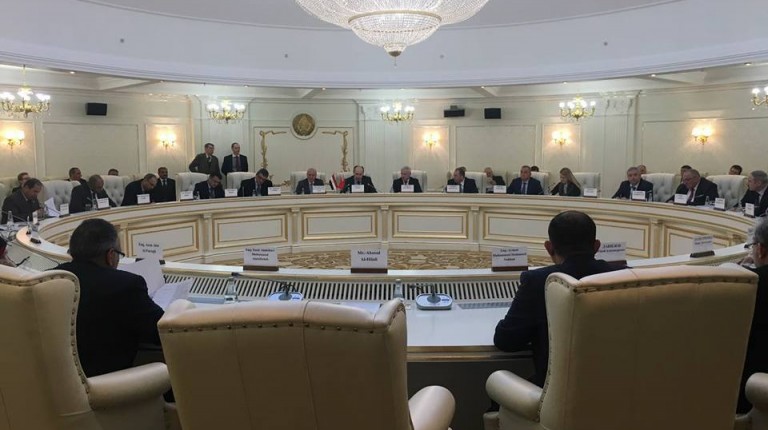 The Egyptian Cabinet approved at its weekly meeting, chaired by Sherif Ismail, the establishment of a free zone in Nuweiba in South Sinai governorate covering an area of 226 feddans, equivalent to 951,000 sqm.
During the press conference, Governor of South Sinai Khalid Fouda said that the free zone will be established at a cost of EGP 40m, pointing out that its construction will not exceed two years.
He added that the establishment of this free zone will help to provide 14,000 direct job opportunities in addition to providing further indirect job opportunities.
Fouda expected that this region will achieve an investment return estimated at about $1bn after the completion of construction and will cover its cost fully within 10 years.
"It's worth noting that the governorate has presented this project since nearly three years with the aim of activating the trade movement between Egypt and the Arab countries," the governor of South Sinai said.
He pointed out that the area allocated to the free zone lies in front of the Nuweiba's port, which was developed at a cost of EGP 300m.
Commenting on this decision, Sahar Nasr, minister of investment and international cooperation, said that this decision is important within the framework of the development plans of Sinai.
Nasr revealed that the amount of funding for Sinai development projects amounted to $16bn, of which half was provided by the Egyptian state and the other half by Saudi Arabia.
She explained that the establishment of a free zone in Nuweiba was preceded by the establishment of a free zone in Minya, bringing the number of free zones in Egypt to 11, after the cessation of the establishment of free zones since 2005.
She stressed that free zones contribute to 24% of total Egyptian exports, and the number of direct and indirect employment amounts to 1m jobs.