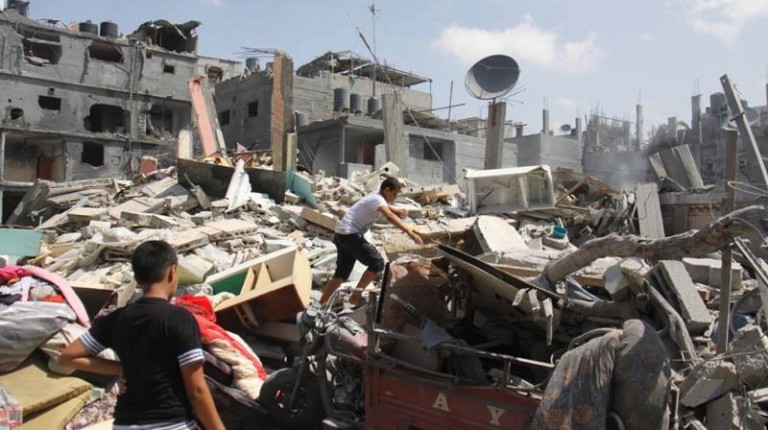 Egypt witnessed a busy week due to holding its presidential election which unfolded over three days from 26 to 28 March. The election's results are expected this Monday. President Abdel Fattah Al-Sisi swept the votes against his sole challenger Moussa Mostafa Moussa, according to preliminary results.
State-owned newspaper Al-Ahram included several op-eds praising the electoral process in its Saturday issue. Makram Mohamd Ahmed outlined the "lessons learned" as he said that millions of voters proved to be aligned behind the state and defeated calls for a boycott. Thus, according to him, the Egyptian people must be more confident about what they want, not what the foreign media says. "Egyptians do not ask for much; they just want to be left in peace by Qatar, Turkey, and the Muslim Brotherhood and should continue to unite with their army," he wrote.
For Al-Ahram's Mohamed Al-Anwar, young people, who represented the group least participating in the election, need to become more aware of the challenges facing the country and of the achievements made, they need to have a sense of patriotism. Meanwhile, Abdelazim Al-Bassel opined that void votes were a negative point in the election which "show absence of awareness on an intention to annul their votes, most of them being from civil society associations which the state is funding," he claimed.
On participation versus boycotting the election, Nevine Mossaad insisted in Al-Ahram that she had opposed young people's calls for a boycott since the 2014 constitutional referendum and presidential election. "Today, the youth again are leading a campaign against the elderly, who remarkably participated in the election but as much as nobody is happy with the youth's lack of participation, as much as they have demands that we should listen to, one of which was to have plurality in the election," she argued.
Likewise, veteran politician Osama Al-Ghazaly Harb noted that the youth's participation in political life needs to be revised and their non-involvement in the election should be the subject of careful studies, especially since Al-Sisi made sure to address his messages to them.
An op-ed by Sami Abdulaziz which appeared on the front page of Al-Masry Al-Youm's Saturday issue was titled "Era of hypocrisy is over". The writer argued that Al-Sisi, an honest man, has paved the way for the people and media to speak freely and that he himself has been transparent with the people about the challenges the country faces.
Abbas Al-Tarabily also picked up the idea of a high proportion of void votes, trying to figure out the reason behind it, whether it was because people were scared off by a fine in case they abstain from voting or if they truly represented rejection.
Last but not least, the editor-in-chief of Al-Shorouk newspaper, Emad El-Din Hussein, wrote on Sunday about the upcoming election of 2022, whereby he urged, in favour of political parties, to overcome government restrictions in seeking candidates in local municipalities who are supposed to be elected in the coming phase and to pursue other ways to attract people than just discourse.