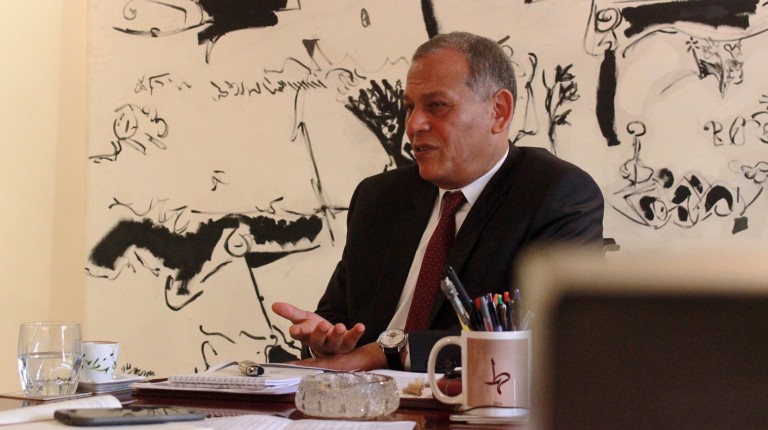 Abed Ezz El Regal, head of the Egyptian General Petroleum Corporation (EGPC), said that the volume of diesel consumption in the local market reaches about 275,000 tonnes per week in different sectors of the country, while production reaches about 130,000 tonnes per week.
He added that most of the diesel production is directed for the consumption of citizens and power plants that use diesel, alongside natural gas in conventional stations.
He stressed that securing the supply of energy (petroleum products and natural gas) is the top priority of the strategic objectives of the oil sector to meet the needs of different economic sectors and serve the objectives of sustainable economic development, aimed at maximising the added value of Egypt's oil wealth.
He pointed out that this year will see the entry of a number of oil and natural gas fields into production, which will have a positive impact on increasing Egypt's production of oil and gas and reducing the gap between production and domestic consumption.
He added that the oil sector is moving in the right direction, and an ambitious plan is being implemented to provide the country's oil and gas needs through enhancing research and exploration activities, especially after signing 83 oil agreements. This shows the scales of the petroleum sector's response to improving the terms of the agreements.
He stressed the government's commitment to the repayment of foreign partners' entitlements and to provide an attractive work environment to facilitate and develop business.
"Egypt will continue to appreciate the role of its partners, who have provided a good example of fulfilling their commitments and programmes of work during the last period," he said.
Moreover, Ezz El Regal said that the coming period will witness the intensification of work on increasing the production of crude oil, as total production is expected to reach reach 661,000 barrels per day (bpd) compared to 651,000 bpd now and will continue to gradually increase until the end of the year.
He added that the plan to increase production is based on new oil discoveries announced recently, and increased investments by foreign companies in the development of oil fields in the Gulf of Suez and the Nile Delta and concession areas belonging to foreign investors.