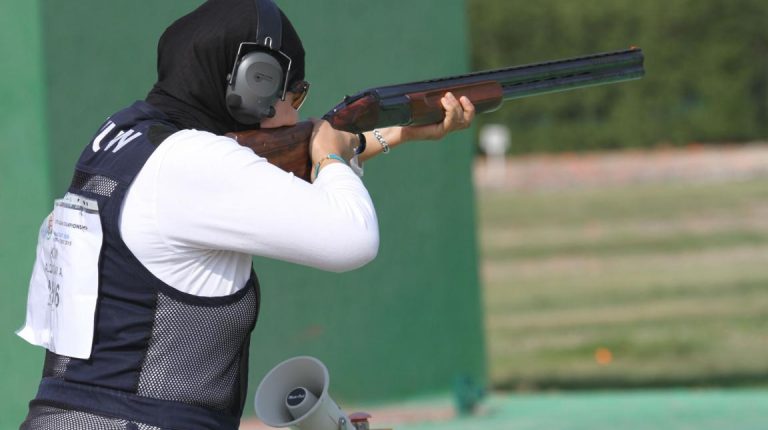 Dangerflow, an American hip-hop group from Miami, Florida is bringing their exciting sound to Egypt for a series of concerts in Cairo and Alexandria, according to a Tuesday press statement from the US Embassy in Cairo.
Dangerflow's visit is a part of the US Department of State's American Music Abroad (AMA) programme, which is the second in the embassy's Al Hakawateya series, featuring storytelling through music, following the successful collaboration between American artist Chelsey Green and Egyptian artist Dina El Wedidi in 2017.
The group will collaborate onstage in Cairo with Ahmed Sheba, Sawarekh, Tarek El Sheikh, and Mai Abdel Aziz, added the statement, noting that the group will also travel to Alexandria for a concert in collaboration with more Egyptian artists from 17 to 20 April.
Dangerflow will perform at Al-Azhar Park on Friday 13 April. However, a free performance open to the public will take place at Misr University of Science and Technology on Monday 16 April.
The group will conduct workshops with Egyptian musicians and exchange ideas with Egyptian youth on how music can inspire, uplift, and empower communities, and encourage the next generation to make positive choices, the statement read.
The American Music Abroad programme sends talented American musicians around the world as cultural ambassadors on multi-country tours where they engage with international audiences through public concerts, interactive performances with local musicians, jam sessions, workshops, and media interviews, noted the statement.
Since the famous American trumpet player Louis Armstrong visited Egypt in 1961, the US Embassy in Cairo has highlighted collaborations between American and Egyptian musicians through various programmes and activities.