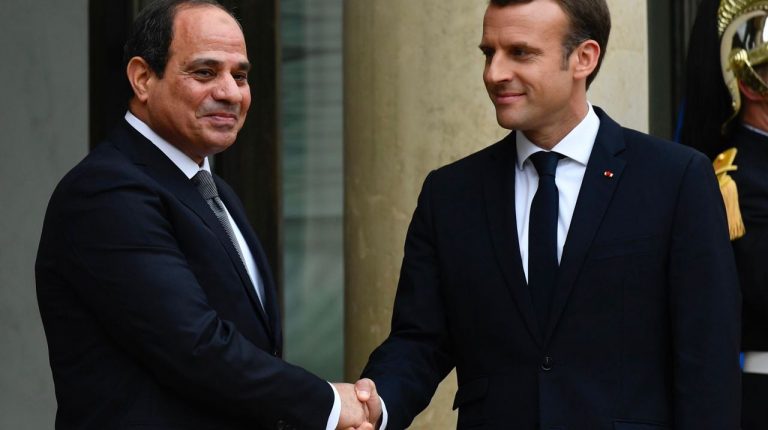 President Abdel Fattah Al-Sisi discussed on Saturday the situation in the Middle East in a phone conversation with his French counterpart Emmanuel Macron. The discussion focused on the Syrian crisis, according to a statement from presidency spokesperson Bassam Rady.
The two leaders addressed the goals and scope of the airstrikes on Syria, which were launched by France, the UK, and the US two weeks ago. Macron told Al-Sisi that the strikes came in line with international legitimacy as a response to abusing the international embargo on chemical weapons by the Syrian government.     
For his part, Al-Sisi stressed Egypt's constant stance, which refuses the use of internationally forbidden weapons in Syria. He also pointed out the importance of an international investigation into the incident in line with international references.
He also expressed concerns over military escalation, which could lead to more deterioration and further complication of the situation in Syria and its possible negative effects on the Syrian people.  
According to the statement, the two leaders expressed support for all the exerted efforts to settle the Syrian crisis politically, as well as the importance of the participation of the Arab states and the permanent delegates of the UN Security Council in the issue. They also stressed working to counter terrorism, as Egypt is set to take part in a Paris conference on confronting the funding of terrorism on 26 April.
Macron also said that he directed his minister of foreign affairs to visit Egypt by the end of April to discuss boosting bilateral relations in several areas of mutual concern.