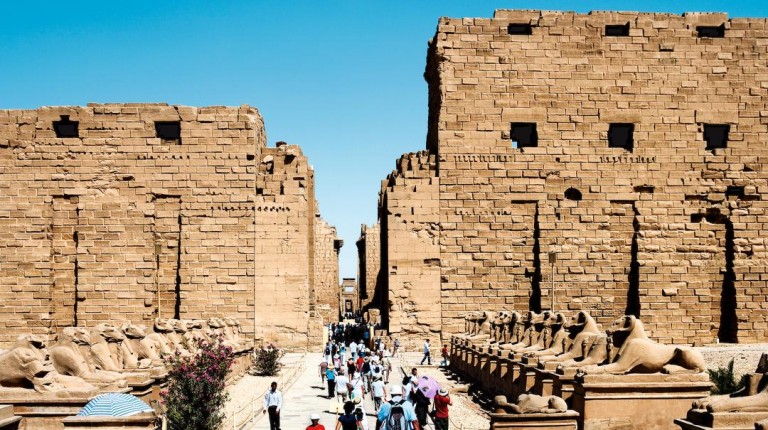 Philippe Brassac, CEO of Crédit Agricole Group, said that the Egyptian market is promising and has significant potential for the group, anticipating an improvement in the Egyptian economy and stressing the group's support for the continued growth of Crédit Agricole Egypt (CAE).
Brassac visited Egypt last week, where he met with a number of prominent clients of the bank, in the presence of the French ambassador to Egypt and a representative of the International Monetary Fund. He also met with the CAE team and inaugurated the CAE Foundation for Development.
"This visit is a tribute from Crédit Agricole Group to the importance of CAE, by providing support for growth and global expertise that will enable us to serve our customers in Egypt better," Brassac said.
He confirmed that CAE is one of the leading banks of the group, which manages operations in over 50 countries.
Also, he added that CAE's strategy, which is based primarily on meeting the needs of customers with a strong focus on innovation, has proved its efficiency by achieving customer satisfaction and achieving a distinct level of return on equity.
During his meeting with the CAE team, Brassac reviewed the implementation of the medium term plan, Ambition 2020, which aims to consolidate its position in key business areas worldwide by accelerating its digital transformation, as well as enhancing cooperation between all the group's institutions and business sectors.
Brassac praised CAE's new strategy, which aims to position the bank as a leader in sustainability on the basis of innovation and creativity, adding that in order to implement this ambitious strategy, the bank will enhance its responsibility to its customers, employees, environment, and society.
During his visit to Egypt, Brassac opened the CAE Foundation for Development to support and expand the bank's corporate social responsibility activities.
"The CAE Foundation for Development is the real representation of our values; we believe that the corporate message must go beyond profit, it must expand into a real benefit that is reflected in the entire society," says Brassac.