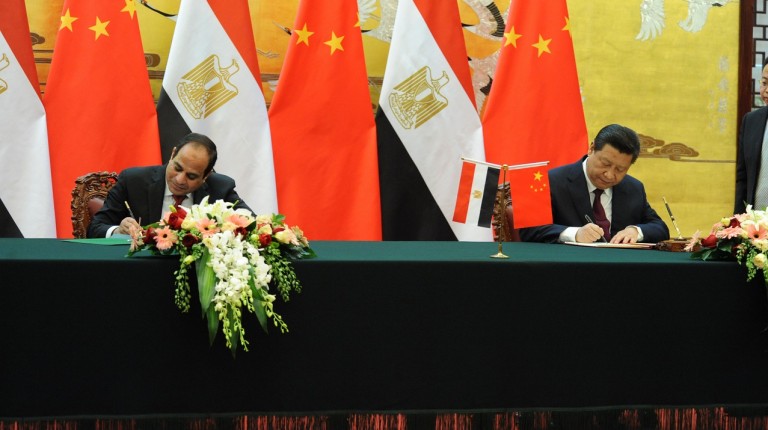 The National Bank of Egypt (NBE) aims to increase the size of its microfinance portfolio to EGP 4bn by 2020, according to Yehia Aboul Fotouh, deputy chairperson of the bank.
Aboul Fotouh told Daily News Egypt that the size of the bank's microfinance portfolio reached EGP 3.5bn at the end of March 2018, including EGP 1.2bn funnelled through associations and companies engaged in that activity, and the rest was pumped to the owners of microprojects directly from the bank.
"The NBE pays special attention to microprojects, in light of their positive and direct impact on contributing to improving the rates of poverty and unemployment, and supporting the trend towards financial inclusion," Aboul Fotouh said.
He pointed out that the NBE has realised, since the 1990s, the importance of the role of institutions working in financing these projects and the appropriateness of their financing products for the microenterprise segment. Hence, the NBE provided direct financial support and provided banking mechanisms to help them carry out their activities. This support helps them to transform from small institutions into large entities strong enough to continue operating and grow.
Also, he added that one of the pillars of success of these projects is to provide them with appropriate funding mechanisms, from the choice of geographical locations, sectoral scope of projects, and target customers, through to determining the value of funding, instalments, and extensions of payments.
Moreover, he noted that the NBE seeks to provide financial services for these projects in all categories, whether projects that conform to banking standards and receive funding directly from the bank, or through bank financing for monetary financial institutions.
He added that in order to facilitate the procedures of disbursement and payment in the institutions of microlending, reduce the cost of operation, and increase the speed of service delivery, the bank has developed the mechanism of using prepaid cards for this purpose, pointing out that the service is in its pilot stage now.
In a related context, Aboul Fotouh pointed out that the NBE's direct and indirect loan portfolio for small and medium enterprises (SMEs) amounted to about EGP 40bn, to 59,000 clients, with plans to increase funding to EGP 100bn by 2020.
Additionally, he added that the bank pumped EGP 18bn into the SME sector across 18,000 clients, within the initiative of the Central Bank of Egypt, noting that the bank focuses on those funds in the industrial and agricultural sectors.
According to Aboul Fotouh, the NBE injects monthly loans in the sector of small and medium enterprises ranging from EGP 900m to EGP 1bn, which benefit about 1,200 to 1,500 clients.