Fact-checking has been always a cornerstone of every journalist in the world's work, as their main role is to investigate information and data they gather, to provide society with accurate news, trying to curb the spread of fake news as much as possible. In the era of social media and the ease of creating and posting fake photos, videos, even in so-called trusted media, that mission is getting harder.
In order to counter fake news, Alexandria Media Forum launched its sixth edition from 15 to 17 April, titled Technology, Media, and Post-Truth, with a wide attendance of Egyptian and foreign speakers, as well as attendees from various Arab countries at the Egypt-Japan University of Science and Technology in Borg El-Arab, Alexandria.
"If you cannot publish the whole truth, at least reveal some of it," said Ihab Zelaky, executive editor-in-chief at Al-Masry Al-Youm, who added, "journalism is a dangerous profession, which means that it can't tell the whole truth under any circumstances."
He noted, "[journalists] try so hard to tell what we could reveal of the truth without falsifying it. If journalists find themselves in a situation where they will fake the truth while covering sensitive issues, then it's better not to write about these issues at all."
Zelaky discussed in a panel on the first day of the forum the "fine line between fake news and censorship," along with Anna Hedenmo, a Swedish journalist and television presenter. He discussed the consequences of media restrictions and censorship in Egypt in the past months that led to the blocking of more than 450 media websites, according to a recent report from the Association for Freedom of Thought and Expression.
"It's an endless conflict between journalists and authorities. Sometimes regimes succeed in limiting freedom of speech and press, however journalists can find another medium," noted Zelaky, adding, "censorship fuels fake news."
Meanwhile, he explained, "censorship is definitely increasing fake news because it leads to blocking credible media outlets, which leads to the entrapment of real journalism as well as free access to information."
Zelaky also said, "in countries where there is no press freedom, states usually justify their actions by citing political turmoil and what they define as 'critical situations.'" Some of these situations, Zelaky explained, can be due to "wars on terrorism. However, no media outlet can work under such circumstances." 

"Although we, journalists, believe that our role is to serve the public good," Zelaky noted, "nothing is more important than our lives and safety."
Facing difficulties when working is not a new element in the profession, according to Zelaky, saying that journalists are often prevented from accessing information. Furthermore, the real problem is "the public is opposing, more and more, freedom of press and expression," he explained.
"They don't accept anything that is contrary to official statements on any issue," he said.
On countering fake news, he said, "there are countries, regimes, or bodies around the world that take advantage of the fake news game, using it to sway public opinion amid floods of false information and illusions to keep eyes away from significant ongoing issues. Human minds, when things are just repeated, believe it without questioning whether they are true or not."
Over three days, several speakers conducted sessions on the issues of fake news, media ethics, media in the age of algorithms, as well as fact-checking and news verification.
Derek Thomson, editor-in-chief at the France 24 Observers said, "fact-checking helps to correct specific instances of fake news, and this serves the public good because people can be fooled by what is fake."
The France 24 Observers is a collaborative site presented in four languages (French, English, Arabic, and Farsi) and a TV show on France 24 (with a weekly and monthly edition). It covers international current affairs by using eyewitness accounts, hence the name "observers."
"The most important impact of our work is educating the public about the dangers of fake news," Thomson noted, adding that it can be "impossible for journalists to investigate every piece of fake news quickly before it gets shared on social media."
"However, we can give ordinary people some tools and tricks to be aware of fake news, so they can think before share anything," he explained.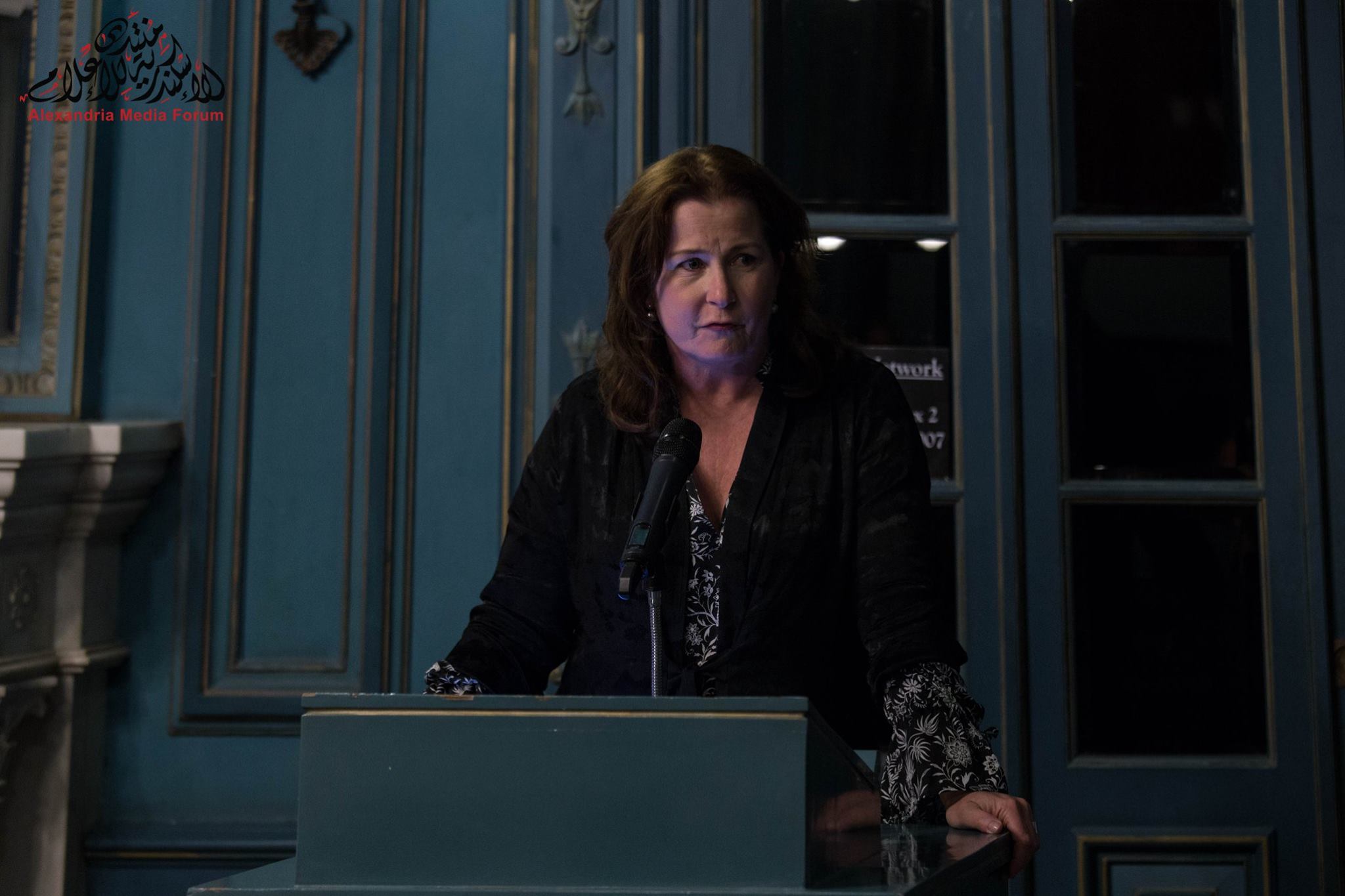 Thomson pointed out that every news organisation has to build its own credibility with its readers and then maintain this credibility by not taking risks with the truth and never trying to manipulate the public.
"If media outlets are consistently accurate and give fact-based, deep reporting, then they will win audience trust," he said. The most significant principle which Observers relies on, according to Thomson, is to verify everything before sharing or passing it on.
"The issue of fake news is getting worse because we are still in a period of transition moving from traditional media to social media, but I am optimistic for the future, that people will be able to use more tools to know if information is accurate or fake," he noted.
Meanwhile, on the tools that have become more available than before, Ahmed El-Shamy, a veteran Egyptian journalist specialised in investigative journalism and new digital media tools, led two sessions on how to verify every photo and video shared on social media, or even on news websites, by using Google Earth, Google Maps, InVID, Dual Maps, SunCalc, and others. 
"Each journalist can evaluate exactly what they need. When they cannot reach a place or official information, they should rely on eyewitnesses and their own technological tools to confirm the information," said El-Shamy.
Whilst such tools become extremely vital for each reporter, El-Shamy noted that news organisations should take into consideration the ongoing changes in digital media, and should train their journalists to use such tools and develop their methods of reporting.
"When a door closes, others open. Sometimes it's better to search for information or data online, and verify it without calling sources that may refuse to give you accurate information," he noted.
As journalists around the world have chosen a dangerous job, Hedenmo, the Swedish journalist, believes that such gatherings, such as media forums or conferences, are very useful, as a way to help and support struggling journalists around the world.
"I know it can be dangerous to tell the truth in some countries, which have low levels of freedom of speech," she said, adding that journalists should stand in solidarity with each other.

Hedenmo also added that Alexandria Media Forum gave her "hope for the future of journalism," expressing her pleasure at the wide participation of women.
On the other hand, she believes "fake news has always been around, but it has now gotten a name from US President Donald Trump." She added that there are always lies in the news, especially in dictatorships and during warfare, but she said journalists should avoid mistruths in such situations.
"Maybe you can't tell it all, but don't ever lie," she noted.
The Alexandria Media Forum had received 1,209 applications, but accepted only 200 participants from Lebanon, Egypt, Jordan, and Morocco. "This is the biggest number of participants we have ever had in the forum," said Ahmed Esmat, founder and CEO of the forum.   
He added, "this is only a step to prevent fake news, and we believe that raising awareness will counter false information," which he asserts has been "politically used to harm societies on economic and humanitarian terms."