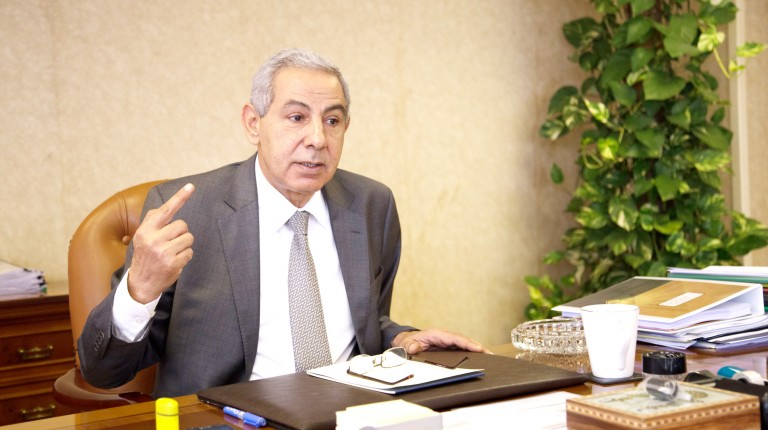 The value of commodity trade between Egypt and Greece increased by 10% in 2017 compared to 2016, according to Minister of Trade and Industry Tarek Kabil.
The minister said that the commodity trade value amounted to €350m, versus €319m in 2016.
Kabil pointed out that Egypt's commodity exports to Greece  last year achieved an increase of 22.7%, reaching €180.5m compared to €147.7m in 2016.
Kabil further noted that Egyptian commodity exports to the Cypriot market last year increased by 81.5%, reaching €33m compared to €18.2m in 2016. 
He added that the value of trade exchange between the two countries reached €45m last year, €33m in exports and €12m in imports, achieving a balance of trade surplus in favour of Egypt amounting to €21m, versus a surplus of €5m in 2016, an increase of 320%.
The minister said that the large increase in Egyptian exports to the Cypriot market last year resulted from the increase of exports of a number of Egyptian industrial sectors to EU countries. 
"Egyptian exports to the Cypriot market included iron and steel products which achieved an unprecedented growth rate of 1,066% compared to 2016. The percentage of exports of food industries increased by 272%, fish increased by 77%, plastic products achieved an increase of 60%, cables achieved an increase rate of 56%, and finally, vegetables and fruits achieved an increase of 30%," Kabil explained.
The minister said that the trade relationship between Egypt, Greek, and Cyprus is a model of a successful partnership based on the exchange of the common interests of the three countries, referring to the intensive policy efforts by the presidents of Egypt, Greece, and Cyprus aimed at enhancing joint work and the pursuit of political and economic relations towards unprecedented levels.