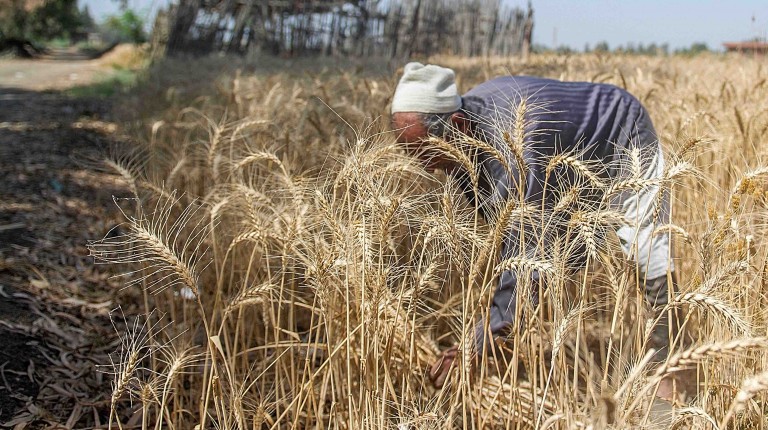 Parliament's agriculture committee sent a memorandum to the cabinet requesting to raise the price of wheat to EGP 625-650 per ardeb, based on the purity of the crop.
Raef Tamraz, representative of the committee, said that the current price of EGP 570-700 set by the government is not commensurate with the expenses per feddan during the season in light of the increasing price of fertilisers, seeds, and fuel since the liberalisation of the exchange rate in early November 2016.
The government's purchase price for wheat last season was EGP 555-575 per ardeb.
An official at the Ministry of Supply, who spoke on condition of anonymity, said the government believes that the price set by it is commensurate with the prices across global markets in the last three months, adding that the Ministry of Finance refused to increase the price.
"The Ministry of Supply understands the demand of farmers to increase the price as productivity fell to less than 12 ardeb per feddan due to climate change and the impact on crops," he said.
Tamraz said that increasing the price to EGP 625-650 per feddan will return profits of EGP 1,500-2,000 per feddan to farmers, while the current government price earns them no profits.
The total area of ​​wheat lands this season is estimated at 3.1m feddan, out of a total of 3.25m feddans targeted by the government for the season.
Magdy Maximus, member of the committee, said that the committee is awaiting the cabinet's response, as the government says that the global average price in the past three months was at EGP 610 per ardeb.
A report by the US Department of Agriculture said that Egypt's wheat production will rise during the current season by 4.3%.
The report forecast production of wheat to reach 8.45 metric tonnes, due to an increase in cultivation to 1.32 hectares, equivalent to 3.14 feddans.
According to the report, farmers' wheat profits last year rose as the government raised its purchase price.