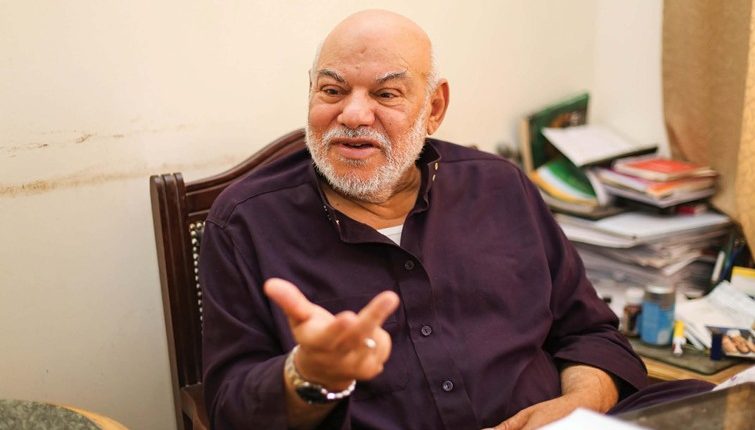 Writers on Sunday commented on a number of local political and economic affairs. A piece by the editorial team of state-owned newspaper Al-Ahram said the harsh reforms Egyptians have had to bear are finally paying off, as ministers have plans that will lead to improved incomes and the creation of job opportunities. The piece further said that the government is going to take care of the development of local factories.
Also in Al-Ahram, pro-state and anti-Muslim Brotherhood journalist Ahmed Moussa severely criticised former MB figure Kamal Al-Helbawy for proposing political reconciliation with the group, accusing him of supporting the MB's destructive actions and then faking his dissent from the group. "Only those who betrayed the country will respond to his call," Moussa wrote.
As for Al-Ahram's Morsi Atallah, he turned his criticism to experts who appear in TV interviews to comment on the economic and social situation in Egypt writing that some fail to take into context the challenges facing the country.
For her part, Sakina Fouad called for more accountability of officials over corruption and power misuse, citing a number of mistakes that have been committed, including the recent flooding crisis in New Cairo.
In the privately-owned newspaper Al-Shorouk, Editor-in-chief Emad El-Din Hussein tackled the issue of political parties, saying the merging of hundreds of small parties into larger, fewer ones would be more effective, but in order for those to have any influence on the people, they need to have a free operational environment, except for parties with religious backgrounds. According to him, the regime is moving towards that direction.
To Al-Shorouk's Mohamed Saad Abdel Hafiz, the ongoing rhetoric directed at people is to tell them to look at the positive side of things, but the actual means for the regime to contain anger is to enforce laws and constitutional articles in order to achieve transparency, equality, judicial independence, and more freedoms, and if these are not present, then it is not possible to speak about achievements and align the people with the state.
Writing in the same direction, Al-Masry Al-Youm's Mohamed Amin tackled justice and political transfer of power, without which he said there would be no real democracy. "We must admit we need to develop political parties' work," he argued, further saying that Al-Wafd Party has the potential to replace the Islamist force and that the party needs to open its doors to more people, especially youth.