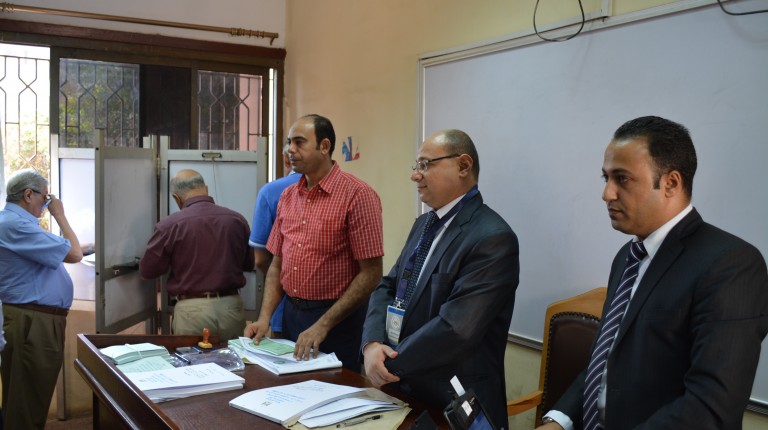 Orascom Construction Industries (OCI) filed a request to tax dispute settlement committee last week to consider its row with the Egyptian Tax Authority (ETA) over the sale of the company's cement sector to France's Lafarge.
Sources at the Ministry of Finance told Daily News Egypt that the company filed a request last week to the committee, the mandate of which was renewed for two additional years.
The dispute dates back to 2012, when the ETA called on the company to pay its taxes due for the deal, which was worth $12.9bn (EGP 67bn at the time). The ETA estimated taxes at EGP 14bn. After negotiations between the two sides, an agreement was reached in 2013, obliging the company to pay EGP 7.1bn in instalments.
At the settlement signing, the OCI paid EGP 2.5bn and the rest was scheduled to be paid via biannual instalments. In 2014, the OCI filed a request to the tax dispute committee to consider the arbitration, and the committee exempted the company from paying the taxes on the deal. Yet, the ETA appealed the decision before the courts. At the same time, the Supreme Constitutional Court issued a decision to refer all tax disputes to administrative courts and the State Council, while the regular court that was seeing the OCI and the ETA dispute ruled the case out of its jurisdiction and referred it to the State Council.
The board of commissioners of the State Council then issued a report recommending the suspension of the case and referred to the Supreme Constitutional Court to consider the constitutionality of sub article eight of article 50, which regulates taxes on sales transactions of companies listed on the Egyptian Exchange. The Administrative Court of the State Council postponed the dispute to several sessions, the latest of which will be held on 5 June.
President Abdel Fattah Al-Sisi had ratified in March the extension of the law for ending tax disputes for another two years after it expired in September 2017.
The government introduced an amendment to the law by adding to it real estate tax disputes as well as income and value added tax, and the Ministry of Finance succeeded in collecting EGP 15.6bn of taxes in the first year of its application through the income tax and VAT committees.
The sources said that according to a request by the OCI, the administrative court, which is currently considering the dispute, will suspend its case until the dispute is settled by agreement between the parties, otherwise reinstating the case.
They added that the first session of the tax dispute settlement committee will be held within days.