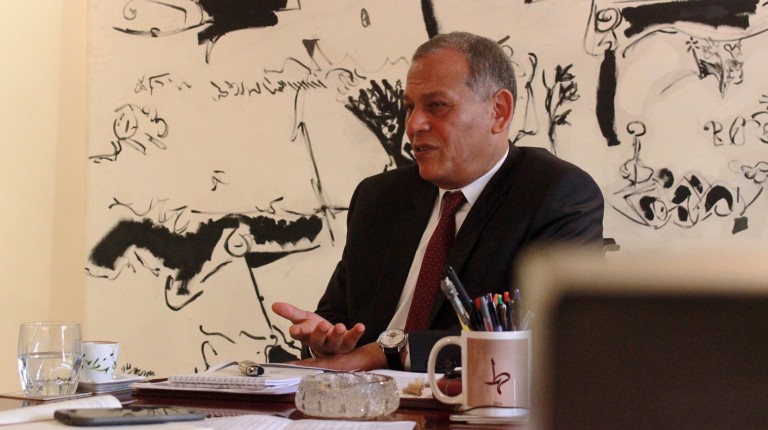 A high-level Cypriot delegation will visit Cairo next month to complete the negotiations on the implementation of the Euro-Africa ​​electricity interconnection project between Egypt, Cyprus, and Greece with a capacity of 2,000 MW and a cost of nearly $4bn.
Government sources told Daily News Egypt that the main reason of the visit is to present the final study of the project to Minister of Electricity Mohamed Shaker and discuss the technical and financial aspects of implementation, especially as the project has the attention of the political leadership, and since Cyprus and Greece want to accelerate the pace of work and begin operational work.
The sources added that each country will manage the funding of cables and transformers within its territory, and will offer tenders for international companies to supply all the equipment.
According to the sources, Cyprus has identified the location of the cable track, and the Egyptian Electricity Transmission Company (EETC) is determining the landing point of the submarine cable in Egypt.
The cable, which will be 1,707 km long, has a high cost, and the cable track and landing point require security approvals and are expected to be consulted on within the next month.
The sources pointed to the importance of extending an electrical cable and the benefits of Egypt's strategic plan for economic development and energy security, and this project is one of the projects helping to link Egypt to the European electrical grid.
The Euro-Africa Company, which is responsible for implementing the project, through its website said that the electricity interconnection between Egypt, Cyprus, and Greece is in the pre-operation stage. The Egyptian government approved the course of the power cable, landing point, and location of the high-voltage, direct current (HVDC) conversion station.
"The cable will connect 2,000 MW from Egypt to continental Europe via Cyprus. Egypt is turning into an energy hub for Africa and a power carrier for the European continent," the company said on its website. The project will contribute to reducing carbon emissions and provide significant social and economic benefits of up to €10bn.