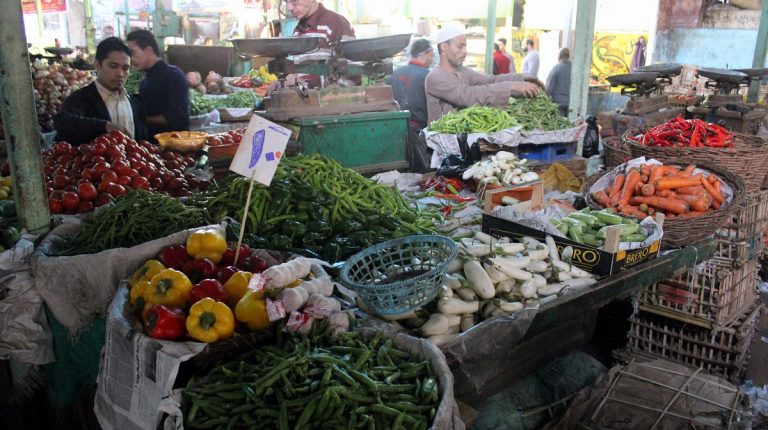 Simon Williams, HSBC's chief economist for Central and Eastern Europe, Middle East, and Africa (CEEMEA), said that the gains delivered by the IMF-anchored reform process that began in late 2016, are impressive and have momentum.
"We see the domestic and external imbalances that had become so damaging to economic function and continues to narrow over the remainder of this year and into 2019," he added.
This came during the HSBC Economist Roadshow Cairo on Monday, which reviewed the global and regional trends, the factors affecting the foreign exchange markets, and the economic outlook for Egypt in 2018.
"We remain fundamentally optimistic on Egypt's in the short term," Williams said.
He added that as inflation falls and confidence in the new, more stable economic environment grows, growth will trend upwards boosted by an increase in consumption, investment, and exports.
"We expect the recovery process to benefit from the tailwinds of a steady, but extended, monetary easing cycle, and strong global risk appetite. which should ensure Egypt continues to benefit from capital inflows," he noted.
Moreover, he added that the higher rate of growth will not only boost real incomes and enhance support for the reform process underway, but also will help drive down nominal imbalances as a proportion of national income.
Jacques- Emmanuel Blanchet, HSBC Group's general manager, deputy chairperson, and the CEO of HSBC Bank Egypt, said that HSBC is pleased to be able to provide their clients in Egypt with this important economic update on the country and wider region.
"HSBC has been operating in Egypt for almost 36 years and we are committed to its future—helping businesses achieve their ambitions," he added.
The Economist Roadshow is an annual HSBC event, which sees the HSBC economists travel around the Middle East, North Africa, and Turkey (MENAT), giving an update on their outlook on the region's economies.