With fashion being an international language, an Egyptian envoy unleashed early sparks of the holy month quite a few kilometres away from their homeland. Orchestrated by fashion stylist and choreographer, Ghadir Alagabany, thirteen local designers gathered their latest masterpieces in anticipation to enter the Kuwaiti market.
Hosted between the majestic halls of Arraya Ballroom, the designers joined many other Arab talents to take part in the regular Dream Expo. Under the crystal chandeliers, the designers' elaborate embroidery danced with the twinkling light. Meanwhile, the audience was noticeably attracted to the featured myriad of abayas and kaftans.
For three days, a flock of Kuwaiti women marched around the halls in search for the perfect seasonal attire. The notorious kaftan silhouette was an obvious winner, especially when mixed with extraordinary fabrics and trendy patterns. On the other hand, casual daily abayas were rivalled by avant-garde garments that exist to be noticed.
Inspired by the common needs of local fashion designers, Alagaby was encouraged to look into ways to help a handful of talents reach a new audience and experiment with an Arabian Gulf-based market. Through her research and regular trips to Kuwait, she was able to identify this event as a suitable opportunity.
"Kuwait is becoming a fierce fashion market. Several events were actually taking place during this pre-Ramadan period. Ramadan marks a significant annual religious occasion, which is highly welcomed and prepared for extensively," Alagabany said. "We positioned ourselves as cultural representatives of Egypt; exhibiting authentic collections that encapsulate different backgrounds and traditions."
The Egyptian racks showcased designs by Zak Couture, Mula, Danoush, Arabian Princess, Aitch, Camicie, Mazoura, Vigilia, Nahla El-Alfy, Saraya, Nazeeka, and Set El-Hawanem. Together, they featured a diversity of tastes for the highly anticipated month. From iftar gatherings at sunset to suhoor outings with family and friends, the designers were keen to cover it all.
"I knew that the Kuwaiti clientele appreciates cotton and linen; accordingly, I made sure these two fabrics are included in my collection. Furthermore, I knew that they prefer comfy and chic over tight cuts, which is another element that I have considered while designing and implementing the pieces I sent," Habiba Soliman, founder of Aitch, said. "Lastly, they like unique and non-repetitive ideas; so I offered them so."   
According to Alagabany, quality and creativity were the main criteria followed when selecting the designers. On the other hand, the fashion expert was also seeking an oriental vibe fit for this month; therefore, she was keen to contact those who dedicate time to annual Ramadan capsule collections.
"My brand talks to a casual-chic lady through a contemporary aesthetic. I am appreciating this lady by offering her exclusive designs as well as the best quality possible," Soliman added. "I hope that I have left a positive impression at this exhibition. Meanwhile, it is quite essential for me to have my brand name heard and recognised in a different market."
According to Soliman, global expansion is a sought-after target for any designer sailing through the fashion industry of today. Following the steps of major fashion entities, the Gulf region is known to be one of the top markets in the world. With that said, Kuwait is notorious for being a favoured destination between fashion experts due to the country's appreciation for distinctive taste and willingness to invest in good designs.
"Despite the fact that Kuwait has a population smaller than Egypt, their clientele demonstrates a stronger purchasing power, especially in terms of fashion. On the other hand, when you reach out to regional markets, you spread local designs and craftsmanship, which is a much-needed remedy for today's economy." Rehab Ezzat, founder of Vigilia, said."We mainly want to expand more abroad and show the world how good the local fashion has become. Meanwhile, it is also important to highlight our diversity of cultures and how we manage to artistically showcase them."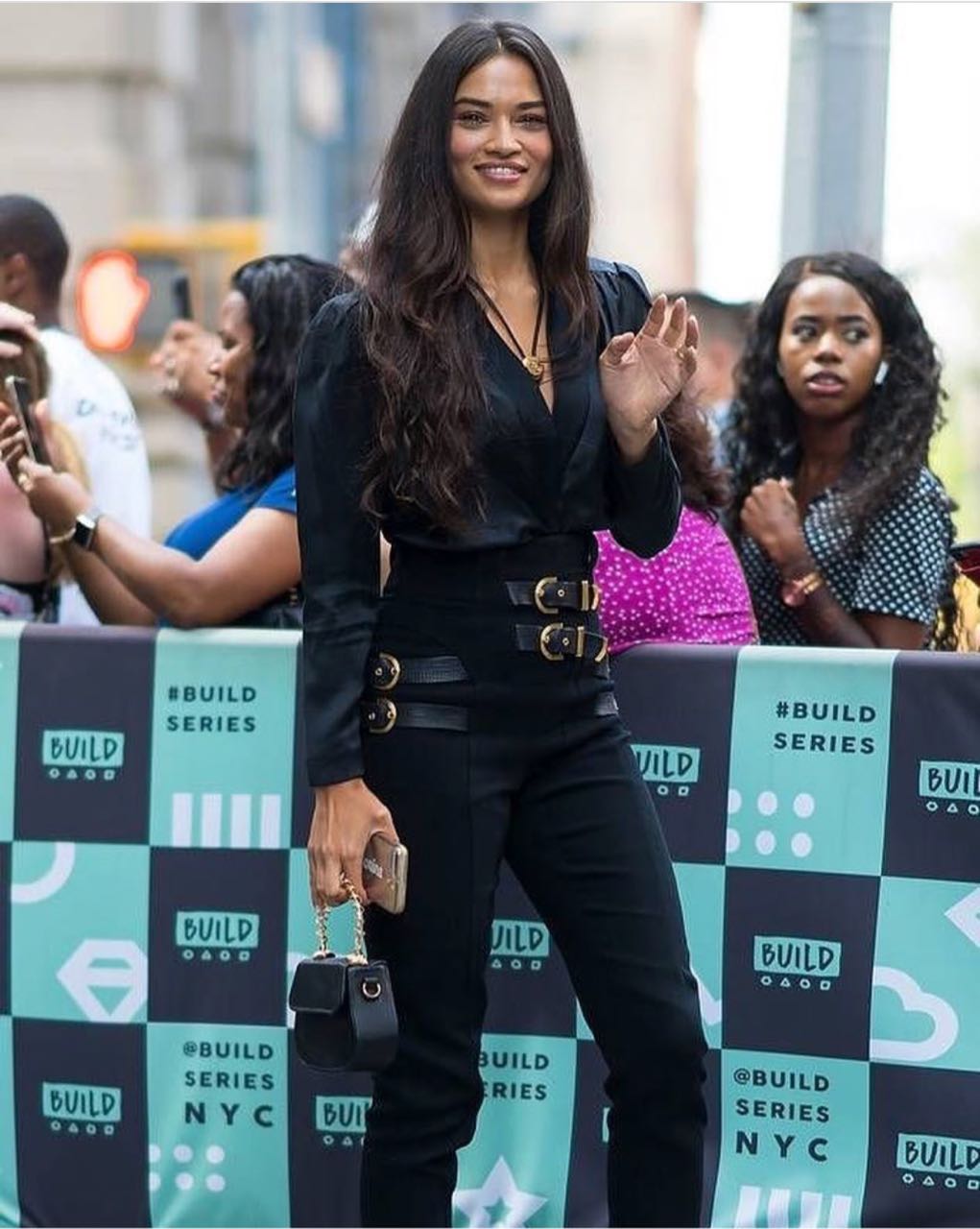 With that said, a few of the participating brands seized the opportunity to spread one or several of their defining signatures to a wider audience. Mula is one of the local market's newest players. The timeless brand aims to reincarnate the golden age of fashion in Egypt through focusing on key elements of Egyptian culture. Mula's debut collection paid special tribute to Assyuit's Tally embroidery.
Encouraged to attract a new Kuwaiti audience to their modern designs through utilising distinctive fabrics, for this event, the designers created special kaftans that embrace their intricate tally stitches. "In Kuwait, ladies are keen to get prepared for Ramadan by buying new outfits. That is why the timing of the exhibition was very convenient for us. Kuwaiti women are interested in clothes that mix Egyptian heritage (fabric) with modern designs," said Mohamed Sami, designer and co-founder of Mula.
On the other hand, brands such as Saraya were focused on introducing a never-precedent interpretation of traditional Kuwaiti fabrics. The casual label turned the ghutrah—traditional Middle Eastern headdress usually worn by men and made of cotton—into quirky sleeves. "Kuwaiti women are more open minded in terms of new trends and fabrics. They tend to constantly create new styling trends and tricks, especially when it comes to their hijab and how they style their daily outfits," said Naglaa Moustafa, founder of Saraya. "We focused on light and soft materials combined with sophisticated cuts. Meanwhile, we were also keen on incorporating detailed beading and handmade embroidery."
After the whirlwind of the event passed through, the designers all agreed on their satisfaction post this cross-borders encounter. Walking in with the sole intention of testing the water and having their brands known and heard about in new markets, the designers agreed that the three days served as a positive launchpad for their future presence in the region.
"My main target was to acquire as many satisfied clients as possible because, based on my previous experience, once an optimistic client buys a piece or two then trusts your product and brand, she will naturally be more comfortable and encouraged to order online—this method of building trust offline in order to obtain future loyal clients opens a new market for the brand," said Nahla El-Alfy, founder of her eponymous brand. "On the other hand, I hope that my stuff has also been recognised by people from other visiting countries, meaning that the brand would be able to penetrate other markets through similar upcoming projects in other foreign countries."