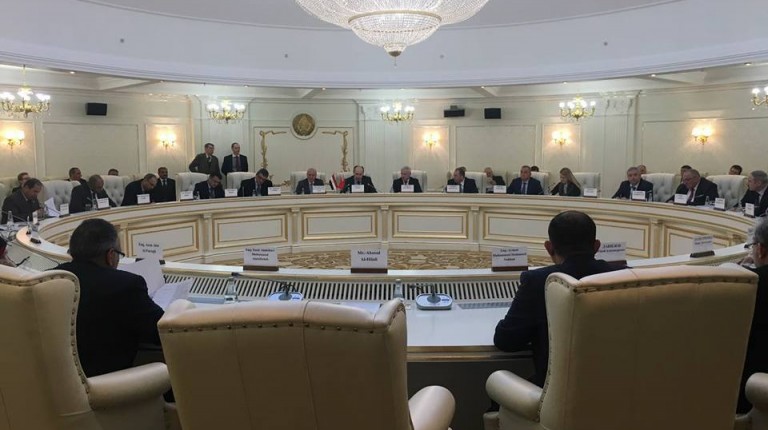 The Bank of Alexandria (AlexBank) signed a protocol with Sawiris Foundation for Social Development (SFSD) worth EGP 50m for supporting underprivileged children, to be contributed to equally by both entities.
This came during their annual iftar event dedicated to homeless children, which was organised in cooperation with Samusocial International Egypt, under the auspices of the Ministry of Social Solidarity, hosting entertainment activities for 800 children.
The protocol aims to increase support to marginalised children in Egypt in the fields of health, education, and the improvement of their living conditions, in addition to providing safe housing opportunities, especially for children with special needs.
The cooperation extends over a period of five years and will be based on collaboration with NGOs and relevant authorities.
For her part, Nevine El Kabbag, deputy minister of social solidarity, pointed out that both the public and private sectors bear a great responsibility in supporting homeless children and aiding them in transforming into a productive national resource and potential economic power that will raise Egypt's position in the future.
Commenting on the protocol, Dante Campioni, managing director and CEO of AlexBank, said, "the scope of this new cooperation agreement is to define and implement specific initiatives within a long-term framework, aiming at improving the living conditions of homeless children and satisfying their needs of education and formation, to allow them to affirm themselves as resources for the country, fully contributing to Egypt's future."
"The cooperation with SFSD is a part of AlexBank's plan to support the achievement of sustainable development in Egypt, giving also attention to principles in line with Egypt's vision for 2018 as the year of people with disabilities," said Laila Hosni, head of CSR and sustainable development at AlexBank.
For her part, Noura Selim, executive director of SFSD, stated that in less than two years, SFSD and AlexBank have been able to expand their co-funding from EGP 4m to EGP 50m, addressing the most pressing issues such as poverty reduction, economic empowerment, and supporting homeless children.
"Today, through this new initiative with AlexBank, we reaffirm our promise and commitment to provide all means of support and protection to homeless children and to empower them," she asserted.
The initiative's ultimate goal is to improve the living conditions of marginalised children in Egypt.