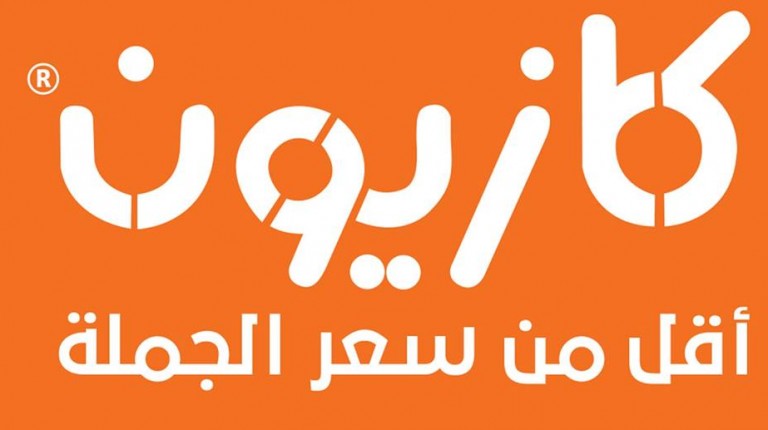 Egypt's shares are expected to resume their rally in the short term with most analysts expecting the correction wave to be finally coming to an end. The market has been in a freefall for four weeks in a row, with investors booking gains from a sustained market rally.
The correction trend is still impacting the performance of the Egyptian Exchange (EGX)'s main indices, the head of capital market committee at the African Economic Council, Ayman Fouda, said.
Corrections are likely to end as sell-offs diminished, therefore, the indices will retest new resistance levels, he indicated.
The benchmark EGX30 index has a short-term resistance at 16,750 and 16,900 points, and has support at 16,525 and 16,400 points, Fouda highlighted.
Meanwhile, the small- and mid-cap index EGX70 has a short-term resistance at 870 and 885 points, and support at 855 and 840 points, he added.
Fouda recommended investors observe stocks carefully and get ready to create new purchasing positions on new market-boosting catalysts after the correction movement ends.
Analyst Samih Gharib said that the benchmark index EGX30 is still looking forward to a strong support level since going below 17,500 points.
A correction wave dominated the EGX last week, amid weak trade since the beginning of the holy month of Ramadan, during which trading sessions are shortened.
EGX30 fell 1.44%, losing around 244 points, and closed at the level of 16,633.97 points, its lowest since 11 March.
Traded volumes reached 583.13m shares, with a total turnover of EGP 2.6bn.
However, the market capital rose by EGP 189.3bn, as it ended the week at the level of EGP 948.5bn.
The small and medium enterprise index EGX70 levelled up 0.72% to 858.37 points, while the broader index EGX100 slipped 0.10% and reached 2,179 points.
Meanwhile, the equal-weighted index EGX50 lost 0.09% and settled at the level of 2,895 points.
Foreign investors leaned towards buying with a net EGP 1.31bn, while Egyptian and Arab investors were net sellers at EGP 1bn, and EGP 313m respectively.
Meanwhile, Pharos reiterated its fair value (FV) evaluation of Orascom Construction at $11.4 (EGP 200) per share, according to a recent report.
The company's operations in the Middle East and North Africa (MENA) continues to contribute around 66% to total revenues.
The research firm expects earnings margins in the US to improve to 2% post the completion of Natgasoline.
Orascom Construction Ltd (OC) reported an 11% year-over-year rise in consolidated profits for the first quarter of 2018, recording $35m from $31.5m.
Revenues shrank to $756.8m in the three-month period ended last March, from $1.06bn in Q1 2017, OC added in a filing to the Egyptian Exchange (EGX).
At the level of standalone business, the company turned to losses in Q1 2018 with $1.04m, compared to standalone profits of $1.106m in the year-ago period.
OC had previously posted consolidated profits of $85.1m for the full-year ended December 2017, versus $53m in 2016.
In other market news, the consolidated financial statements of Egypt Free Shops showed an 8.8% year-over-year decline in its profits in the nine-month period ended March 2018.
The company generated a profit of EGP 76.33m from July 2017 to March 2018, down from EGP 83.65m in the same period a year before, according to a statement to the Egyptian Exchange.
Egypt Free Shops' total revenue rose to EGP 358.8m in July-March, from EGP 301.3m in the year-ago period.
The EGX-listed firm posted a standalone profit of EGP 76.5m in the July-March period, compared to EGP 83.7m in the comparative period of 2017.
Sales increased to EGP 198.9m during the first half of the current fiscal year, from EGP 185.19m in the corresponding period of the year prior.
Meanwhile, Orascom Telecom Media and Technology Holding was among the best performers last week, as the company plans to use proceeds of selling its stake in MENA Submarine Cable System in expanding into new sectors.
The company aims to mainly expand in the financial sector, as well as in the real estate, agricultural industries, entertainment, and logistics sectors, OTMT said in a filing to the Egyptian Exchange.
OTMT noted that selling MENA Cables was consistent with selling its non-core assets.
Upon that sale transaction, the company aims to boost its profitability and support its strategy to develop high-return work, OTMT indicated.
Telecom Egypt announced that its subsidiary Egyptian International Submarine Cables Co (EISCC) implemented an agreement to buy OTMT's share in its subsidiary MENA Cable at a value of $90m.
In the food sector, Edita Food Industries plans to export its products to Saudi Arabia and the UAE this year.
The company will begin exporting to the Moroccan market after the Islamic holy month of Ramadan.
The Cairo-based confectioner will invest around $10-20m in Morocco that will be financed through a loan from banks.
The producer of Twinkies in Egypt aims to domestically invest around EGP 180m this year in production operations, she highlighted.
Edita had announced last March signing a partnership contract with Dislog Group to build a food factory in Morocco.
In the financial sector, EFG Hermes plans to invest $300m in Egypt's education sector in collaboration with the Emirati provider of education services GEMS Education in the next five years.
The leading Egyptian investment bank will invest in Egypt's education sector for the first time within the two next months, the head of asset management and private equity at EFG Hermes, Karim Moussa, told Reuters.
The company plans to acquire four or five schools by the end of September, Moussa added.
He highlighted that the company will acquire schools that have already been constructed, while establishing new ones.
The investment bank will focus its operations on Cairo and Alexandria and it will enter other governorates afterwards, he indicated.
He remarked that 90% of schools in Egypt are public, while only 10% are private.