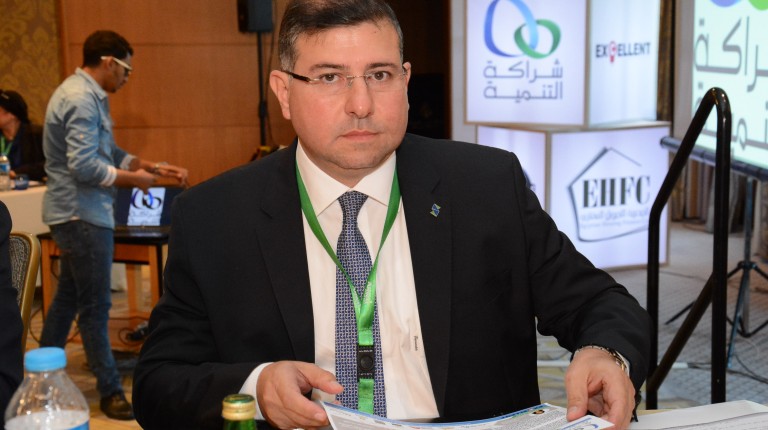 MG Developments, an Egyptian real estate developer, is seeking to hire advisers to counsel on a possible initial public offering (IPO) by the end of next year, market sources told Daily News Egypt.
"They have asked for offers from different companies that could help them in carrying out their plan to go public by the end of 2019," sources said.
The company is also planning to raise its capital to finance further expansion, the sources added.
MG Developments plans to offer a stake of its shares on the Egyptian Exchange (EGX) by the end of 2019, as well as raise its capital to finance new real estate projects.
The real estate developer is currently preparing for the preliminary listing on the Egyptian bourse by reviewing the stock's fair value, MG Developments Chairperson Mohammed Metaway said in an earlier report.
The Egypt-based company aims to boost its capital through the anticipated IPO, in addition to increasing financing in new real estate projects that the company plans to implement over the next period.
Most of the projects will be 100% financed through the previous resources of MG Developments' projects
The company's issued capital amounts to EGP 1.7bn, while the paid-up capital stands at EGP 110.5m.
MG Developments has pumped EGP 400m in the first and second phases of its Blue Blue El Sokhna Resort since the beginning of the project in 2016 as part of EGP 2bn investments distributed over the four phases of the project, as well as the villas phase.
The buzz around initial public offerings in Egypt is growing louder, with more companies announcing plans for share sales.
They join a growing line-up in what could prove the busiest year for new listings in Cairo since the 2011 uprising that ousted former president Hosni Mubarak.
Growing confidence in economic policies introduced since the currency floatation has boosted the Egyptian stock market and is prompting companies to consider share sales.
Property developers Rooya Group and Landmark Sabbour have announced IPO plans, while Carbon Holdings has hired investment bank EFG Hermes to manage its market debut, DNE sister newspaper Al Borsa reported on 13 March.
The government is joining the rush to market and is looking to sell stakes in some public sector companies, with an initial focus on the banking and oil industries. Banque du Caire and Enppi are among anticipated listings of state-owned entities.
Meanwhile, the potential to increase participation by Egyptians in stock market investment is large. Some of the biggest companies may hold their IPO plans until the Central Bank of Egypt fulfils economists' forecasts of interest rate cuts, said Allen Sandeep, head of research at Naeem Brokerage in a recent research note.