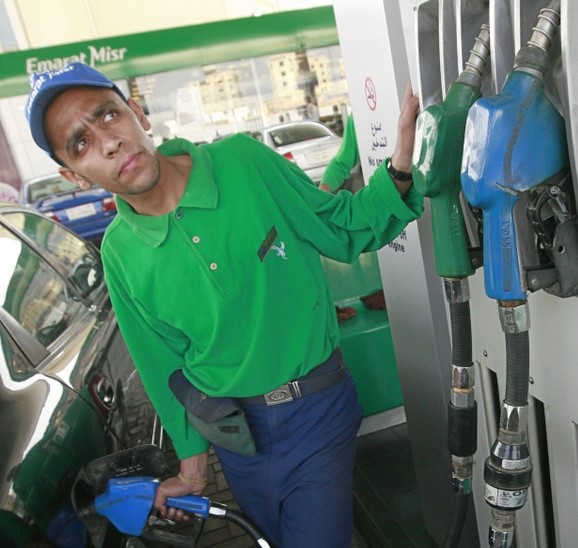 Economic affairs continued to top writers' chosen topics in Sunday's newspapers.
Leaders of one of Egypt's biggest state-owned newspapers, Al-Akhbar, shared similar headlines for their full-page op-eds: the increase of pensions and salaries in the face of energy price increases.
Al-Akhbar's CEO Yasser Rizk wrote that neither information is news to people, yet Muslim Brotherhood-affiliated media and social media continue to incite people against the regime, especially as "30 June celebrations approach."
For his part, the newspaper's Editor-in-chief Khaled Miry highlighted the concept of justice by writing that all citizens were being held accountable equally and highlighting President Abdel Fattah Al-Sisi's efforts in combatting corruption, according to him.
Meanwhile, in the private newspaper Al-Shorouk, of which he is the editor-in-chief, Emad El-Din Hussein slammed the rhetoric of pro-government figures and media claiming that the poor are happy with price increases, in an attempt to defend such decisions. Instead, according to him, they should explain to citizens how and why economic reform policies are being applied without hurting the people bearing the burden, especially in a country where 21% live below poverty line.
Also in Al-Shorouk, member of the Natoinal Council for Human Rights George Ishaak tackled political parties in Egypt, especially amid allegations of the return of a ruling party. Ishaak argued that numerous small parties are facing security challenges and oppression in the public sphere, warning of a fake democracy in case different political parties decided to form alliances based on a shared political ideology and calling for more freedom for the work of political parties.
In Al-Masry Al-Youm, Dina Abdel Fattah, who writes on economic affairs, opined that Egyptians must face reality and accept that economic reform has been launched and that the government has no alternative but to increase the prices of fuel and electricity, putting the responsibility of making the experience successful upon the citizens who should better manage their incomes.
As for the newspaper's Chairperson Mohamed Amin, charity and donations are a social responsibility, as he wrote that in rich countries, people are not obliged to make such contributions as they are forced to pay their taxes, but that there are still billions of donations happening.
On a different note, in state-owned newspaper Al-Ahram, Amr Abdul Samea praised Al-Azhar Grand Imam Ahmed Al-Tayeb for his discourse during his daily TV show broadcasted during Ramadan, saying it values moderation and tolerance. According to the writer, this proves wrong those who claim that the institution propagated extremist teachings and that, on the contrary, extremists were the result of other religious groups operating outside of Al-Azhar institution.