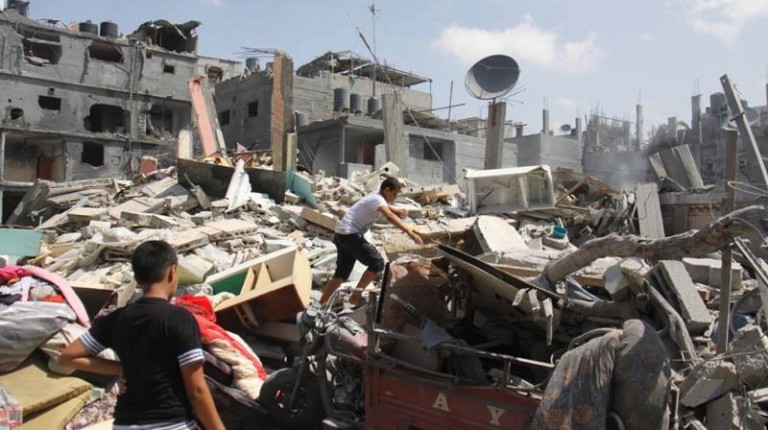 The United Nations Security Council (UNSC) failed on Friday to adopt a Kuwaiti-sponsored resolution to provide international protection for the Palestinian people. The United States vetoed the measure, the only country of the council's 15 members to reject the resolution.
The proposal called for the consideration of measures to guarantee the safety and protection of the Palestinian civilian population in the occupied Palestinian territories and the Gaza Strip.
Kuwait is a non-permanent Security Council member representing Arab countries in the council.
Ten countries voted in favour of the proposal, including Kuwait, France, China, Russia, and Sweden, while four countries, the UK, Poland, the Netherlands, and Ethiopia, abstained. The US was the only country to vote against the proposal.
Moreover, the US was the only country to vote in favour for its own proposal, blaming Hamas for the recent violence in the Gaza Strip, while three countries rejected it and the other 11 members abstained. The proposal also supports Israel's right to defend itself.
A resolution needs nine votes in its favour, and no vetoes by the five permanent members: the US, the UK, France, Russia, and China, to be adopted.
The US ambassador to the UN, Nikki Haley, criticised the council saying that the voting on the two proposals showed that most of the council's members were blaming Israel and did not want to blame Hamas, which controls the Gaza Strip.
Also on Friday, Israeli forces killed a 21-year-old Palestinian nurse, Razan Al-Najar, as she was helping a wounded protester at the Gaza-Israel border.
More than 120 Palestinians were killed and thousands wounded by Israeli forces during the latest protests in the Gaza Strip near the Israeli border line as part of the Great Return March, commemorating the 42nd anniversary of Land Day.