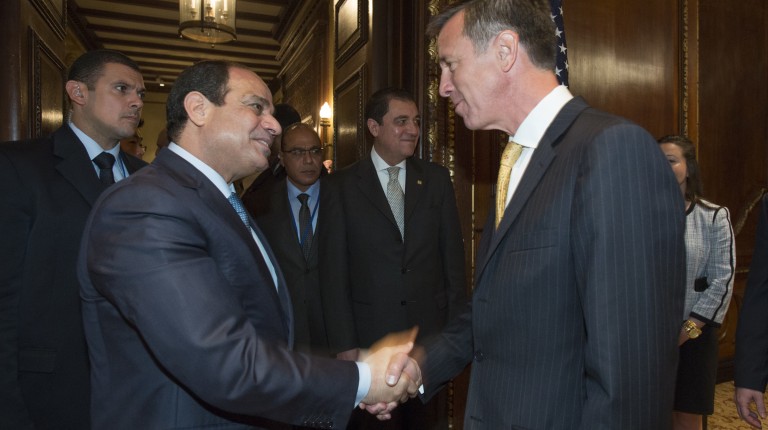 Jordanian Prime Minster Hani Al-Mulki on Monday resigned following a meeting with King Abdullah II in a bid to contain a wave of angry demonstrations that hit the country over the past few days.
Al-Mulki, who previously held several ministerial positions, was appointed in May 2016 and was given the responsibility of reviving Jordan's sluggish economy that was hit by regional turmoil. 
Meanwhile, the speaker of Jordan's House of Representatives, Atef Tarawneh, on Sunday said that parliament will ask King Abdullah II to hold an extraordinary session to "discuss the draft income tax bill the government has proposed," the Jordan News Agency reported.
Since Wednesday, tens of thousands of Jordanians flooded the streets of Amman and other cities in protest of the government's hikes in fuel prices of up to 5.5% and a 19% hike in electricity prices, as well as its laying out plans for a new income tax.
Over the past few days, the demonstrators repeatedly demanded the "fall of the government," blocking roads, burning tires, and raising signs reading "Jordanians will not kneel."
Around 3,000 protesters headed towards Al-Mulki's office, chanting against the government. Police fired tear gas to prevent them from approaching the building, but clashes erupted between both sides. 
On Friday, in a bid to contain the crisis, King Abdullah II ordered the halt of new fuel and electricity price hikes for a month. He further called on parliament and the government to lead a "comprehensive, rational, and national" dialogue regarding the new income tax bill, saying, "it would not be fair that the citizen alone bears the burden of financial reforms."
The repeated price increases and austerity measures come as part of demands from the International Monetary Fund (IMF) as part of a three-year $723m loan agreement signed in 2016.
The new increase in fuel prices is the fifth since the beginning of 2018, while electricity bills have been raised by 55% since February.
Last week, Jordan's trade unions called for protests and general strikes against the price hikes and the controversial income bill. Thousands of Jordanians responded and flooded the streets, demanding the withdrawal of the IMF-backed austerity measures.
In November 2012, Jordanians also demonstrated against fuel price rises after the government cut fuel subsidies in a move to secure a $2bn loan. They chanted against King Abdullah II and for "freedom" at the time.