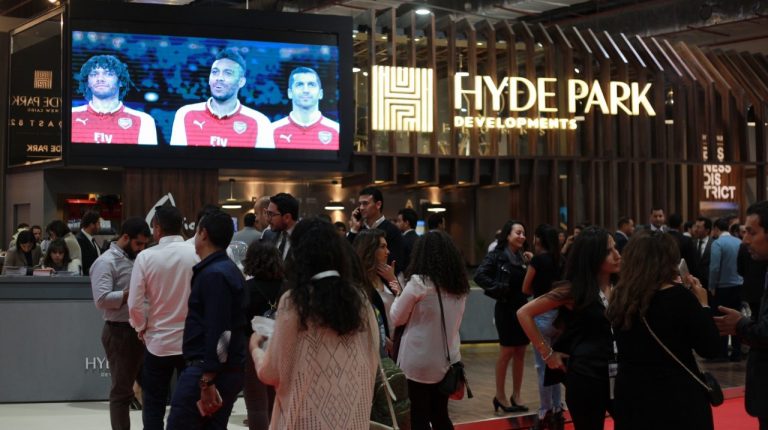 Focusing on the power of social media, an inspirational Facebook page named Women of Egypt (WOE) has been celebrating successful Egyptian women in every profession, many of whom are often sidelined due to their gender.
The page was created in 2016, and grew with astonishing speed, reaching over 10,000 likes in less than three hours.
WOE aims to empower women and to shed light on the problems of gender inequality, through breaking stereotypes via every post published.
Daily News Egypt interviewed Alexandra Kinias, the woman behind the page, to learn in depth what the idea of the page was, and how she evaluates the status of women in Egypt.
First of all, in depth tell us who is Alexandra Kinias?
I am an Egyptian-American living in the US. I graduated as a mechanical engineer from Alexandria University and pursued my passion for writing after I moved to America. I published Black Tulips, a fiction novel in English and Cleopatra and Her Sisters, a collection of short satire stories in Arabic. Both books address women's issues in Egypt
I co-wrote the story of the movie Cairo Exit and my articles have appeared in many publications in Egypt and the US.
My blog, Silenced Voices, Wasted Lives, is dedicated to women's issues in Egypt and around the world. I also give presentations about Egyptian women's issues and status to American audiences.
I work as a fiction writing coach and content editor. I just finished writing the non-fiction book The Sacred Republic of Her Body. And it is in the publishing process. It is about the journey of Egyptian women from the turn of the century until today. The book includes a collection of the articles I wrote with my experience as a woman growing up in Egypt.
When did you start the Facebook page and website Women of Egypt?
The Facebook page started in January 2016. The English website started in October 2016 and the Arabic one started in January 2017.
From where did the idea originate?
As a women's rights advocate, all my work, obviously, focuses on women's issues and empowerment.
Researching and writing about the Egyptian suffragette movement that started at the turn of the 20th century, it saddened me to see not only how the leaders of this movement were marginalised—some were even neglected in history books—but also how their efforts and the rights they fought for were reversed. The Egyptian women's movement that gained momentum in the 1950s and 1960s in Egypt not only came to a halt, but started moving backwards. What was even more staggering was how these pioneer women became just names, to the young generation, who meant nothing to them. Such women are idolised all over the world and became role models. In Egypt, it seemed there were organised efforts to drop them and their achievements out of history.
In short, Women of Egypt was created to change the image of how the West perceives Egyptian women, to revive the memory of the amazing women of the Egyptian suffragette movement and to become a platform to empower women.
These three issues were always in the back of my mind. I wanted to start a page to address them. The swearing in of the 89 female parliament members in January 2016, the largest number of female representation ever in the Egyptian Parliament, was the omen to put WOE in action.
Do you have a team or another administrator or do you work alone?
WOE has an army of dedicated and hard-working volunteers who work as researchers, writers, editors, translators, interviewers, and on-site representatives.

What is the selection criteria for the figures that you present in Women of Egypt? And from where did you get the information that you publish in the page or website content?
The only selection criterion is that they are Egyptians with an inspiring story to share, to inspire other women.
We feature public figures whose profiles and achievements are available online. Also, many success stories of young entrepreneurs are available on several online publications. We also receive hundreds of stories from women who are absolutely inspiring, but no one knows about them. Some recommend women they know; friends, mentors, professors, etc.
What is the goal or the mission of Women of Egypt?
Due to various social and political changes in Egypt, in the last few decades, women have lost some of their rights, and their status had reached a point of stagnation.
WOE initiative advocates and empowers women by featuring their stories. We want to encourage women to work, boost their confidence, and inspire others who are reading their stories.
What is the message that you want to send through Women of Egypt?
It's a message for women to be strong and confident, to dream big and to break whatever taboos holding them back. The future of Egypt lies in the hands of women. We want them to be happy, to walk in harassment-free streets, to enjoy a work environment with no gender discrimination. We want little girls to dream of becoming the president or an astronaut or a war correspondent or whatever their hearts desire, with no one telling them they can't because they are women.
In your opinion, how have the women of Egypt benefitted from the page WOE? How did you help the women in Egypt through the page?
I believe WOE has started a movement as we became a source for several renowned television programmes, newspapers, and magazines, which we think is fascinating. We are giving a voice to women to share their success stories with the world, to motivate, empower, and inspire others to follow suit. Not only that, but also the page inspired journalists and producers to seek hardworking and innovative women to feature on their shows or their newspapers. They send us links and videos to share.
We believe the page is making a difference in the lives of many. I read comments from fathers wishing for their daughters to become pilots or Olympic champions. A school teacher asked permission to print the material for her class to teach her students about the amazing women who fought and are fighting for women's rights. We receive a lot of positive messages which are a driving force to continue the fight for women's equality, empowerment, and rights until they reach their rightful place within society.
Is Women of Egypt is affiliated with any NGO, organisation, or campaign?
WOE is an independent entity. We are not affiliated with any organisation or NGO, we are also neither religiously nor politically involved in any current issues other than the empowerment of women to gain more rights and equality and to motivate women to stand up and fight for their rights
In your opinion, what is the most impressive story that you published on your page?
To tell you the truth, all the women we featured are impressive models, they are fighting very hard to break social and cultural taboos. We have featured more than 2,000 success stories of women from all walks of life. We were awed by many stories. There is Esraa El Bably, who was born with hearing impairment, yet she grew up to become a successful dentist. After we published her story, the BBC featured her
We interviewed Ghada Waly after she was selected on the Forbes list, 30 under 30 Europe 2017: Arts, making her the first Egyptian to ever be included on the European list. Also, Amany Khalil, the Ironwoman, an art teacher in Samanoud who founded an art centre to teach kids how to draw and craft. One of the impressive stories I would like to share is of Manal Abdel Hamid, an author from Upper Egypt who published 11 books, the first two without the knowledge of her family. Manal is still fighting her conservative society that believes that writing for women is an indecent profession.
UN Women requested your assistance in finding volunteers for Wikipedia writing. In depth, tell me how you received that request?
Major women organisations like UN Women, UNESCO, and other local and international organisations and programmes, reach out to WOE as a source, to make announcements or to share their news and programmes on the page.
WOE helped furniture designer Shosha Kamal, whose Pharaonic-inspired sofa won first place in the International Product Design Awards in 2016 in London. We featured her and asked people to vote for her design.
When the British Embassy in Cairo hosted a women's only Speed Mentoring Event, where some of Egypt's leading experts met with fascinating innovative women from various fields, they contacted us to recommend some of the inspiring women we featured. They actually selected seven of the candidates we recommended to them.
UN Women requested our assistance to announce their need for volunteers for the Wikipedia Writing Workshops they organised, to develop and edit Wikipedia articles about women.
In your opinion, what are the challenges that women face in Egypt nowadays?
The biggest challenge facing Egyptian women is the masculine society in which they live, which leads to the oppression, helplessness, and humiliation experienced by women. Egypt is classified as a misogynistic society, which means that it is one of the societies that hate women, despise, and diminish them.
This misogynistic culture is seen in many forms, such as sexual discrimination, contempt of women, violence against women, and the perception of women as sexual objects, jokes, pornography, oppression at work, ridicule, physical and mental abuse, and harassment.
What are the problems of women in Egypt nowadays? And what are your suggestions to solve them?
The Egyptian Criminal Code does not recognise domestic violence as a crime, unless if there is an injury or a crime, because the law basically grants the husband the right to discipline his wife. Thus, a woman who witnesses domestic violence can't complain and if she tries to escape, she would not find a place to resort to, because there is no shelter for victims of domestic violence.
Also, parents who deprived their daughters of an education must be punished by law, as depriving girls of education is a heinous crime that must be criminalised. People need to understand that poverty is not the main reason why girls are deprived of completing their education, but the main reason is that their parents think that marriage is more important for girls than education.
Men are always biased against women, and unfortunately, women's laws are all formulated by men for men to control women and impose their authority on them and to ensure women's obedience to them. Moreover, we have never witnessed a woman or a group of females helping men in formulating women's issues laws.
Moreover, in general, men fight women's material autonomy, because they know that if they become financially independent, they will not have their power and control over women.
It is necessary also to raise men's awareness, making them understand the meaning of family responsibility, and that it must be divided equally between them, and that the role of the wife is not an extension of the role of the mother.
Moreover, divorce laws, especially the material aspect, are very unfair to women, and the laws need to be changed. Women do not have to go into abusive marital relationships because they do not have a source of income.
What do you think about women's laws in Egypt. Do they need to be changed? Especially the personal status laws?
The existing laws should first be enforced. Secondly, they should review and develop some laws that no longer fit, and to formulate new laws for the benefit and empowerment of women.
Do you think that women are now economically empowered in Egypt?
Only those who are financially independent.
Who is your role model?
In Egypt, Huda Sharawy and Doreya Shafik. Internationally, Jane Goodall and Gertrude Bell.
What are your aspirations for 2018? And what is the plan for Women of Egypt in 2018?
I am hoping that WOE grows and reaches as many women as possible. It's difficult to envision where the path will take us. However, the fight for women's equality, empowerment, and rights will continue until they reach their rightful place within society.