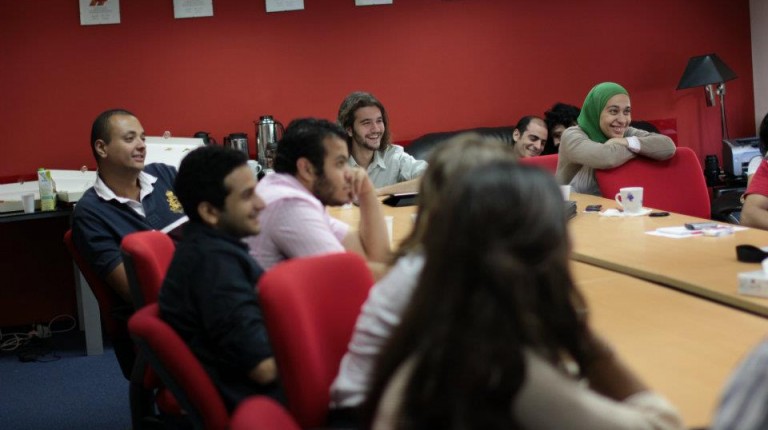 Russia will clash with Saudi Arabia in the opening match of the 2018 World Cup, to be held at the Luzhniki Stadium in Moscow, amid expectations that Russian President Vladimir Putin and other world leaders will attend the match.
It will be the 21st FIFA World Cup for men, hosted by Russia from 14 June to 15 July 2018.
On 2 December 2010, Russia was selected to host the prestigious tournament, overcoming three bids by Spain and Portugal, the Netherlands and Belgium, and England.
It will be the first edition of the World Cup to be held in Eastern Europe, and also the first international championship in Europe since the 2006 World Cup in Germany.
Russia's hosting of the World Cup will give an advantage to the Russian players, who aim to secure their first victory in the group stage before their difficult clashes with Uruguay and Egypt.
Russia's head coach Stanislav Cherchesov said he aims to lead his team to go further in the championship, stressing that they are ready to face Saudi Arabia in the opening match. Russia closed out preparations for the World Cup by losing 0-1 to Austria on 30 May and drawing 1-1 with Turkey on 5 June.
On the other hand, Saudi Arabia will be the lowest ranked team in Group A, which also includes Uruguay, Egypt, and Russia. However, Saudi Arabia will do its best to achieve a positive result. The Arab Gulf team showed an impressive performance in the World Cup's Asian qualifiers and achieved quite positive results in its friendly matches held in preparation for the World Cup.
A simple opening ceremony
Russia will raise the curtain on the 2018 World Cup at 4:30 pm (Cairo local time) on Thursday, just 30 minutes before the opening game between Russia and Saudi Arabia. The opening ceremony will be held at Moscow's Luzhniki Stadium, which will also host the final. There will also be a concert held in the city's famous Red Square simultaneously with the opening ceremony.
The event will focus on a series of musical acts, with Robbie Williams and celebrated Russian soprano Aida Garifullina headlining. Legendary Brazilian player and two-time World Cup champion Ronaldo will also appear on stage during the event. Around 500 dancers, gymnasts, and trampolinists will also be performing in an opening display that will pay homage to all things Russian. The 2018 FIFA World Cup opening ceremony will have a slightly different format compared to previous editions of the tournament, with a particular focus on musical acts.
Channel One Russia will produce the opening show, directed by Felix Mikhailov, who has directed the main ceremonies of all 2018 FIFA World Cup events, starting with the Preliminary Draw in 2015.  Mikhailov will also direct the closing ceremony, scheduled for 15 July.